Home » Community
Pop up street store for the homeless in South Africa makes people cry with happiness
Submitted by Charlotte on April 13, 2016 – 4:00 am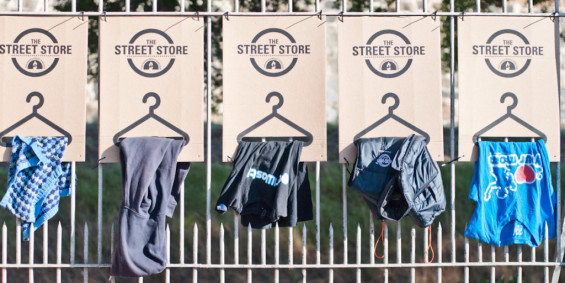 This video's been doing the rounds on Facebook and it touched me profoundly. Homeless people in south Africa were gifted their own street shop, starting with a new kind of poster design … As a friend said 'Looks like a great idea for Auckland'.
And excerpt from The Street Store blog:
After the positive response following our first pop-up here in Cape Town, we decided we needed to have another. 
So, another early morning it was. We drove up to the fence we had attached our "Open" and "Hang up. Help out" posters on just the day before – and they were all gone. Plot twist. The homeless use cardboard to sleep on, so while we knew at least they had gone to a good cause, our good cause was lacking one or two posters. Read more.
GD Star Rating
loading...
GD Star Rating
loading...
Tags: Charity, south africa