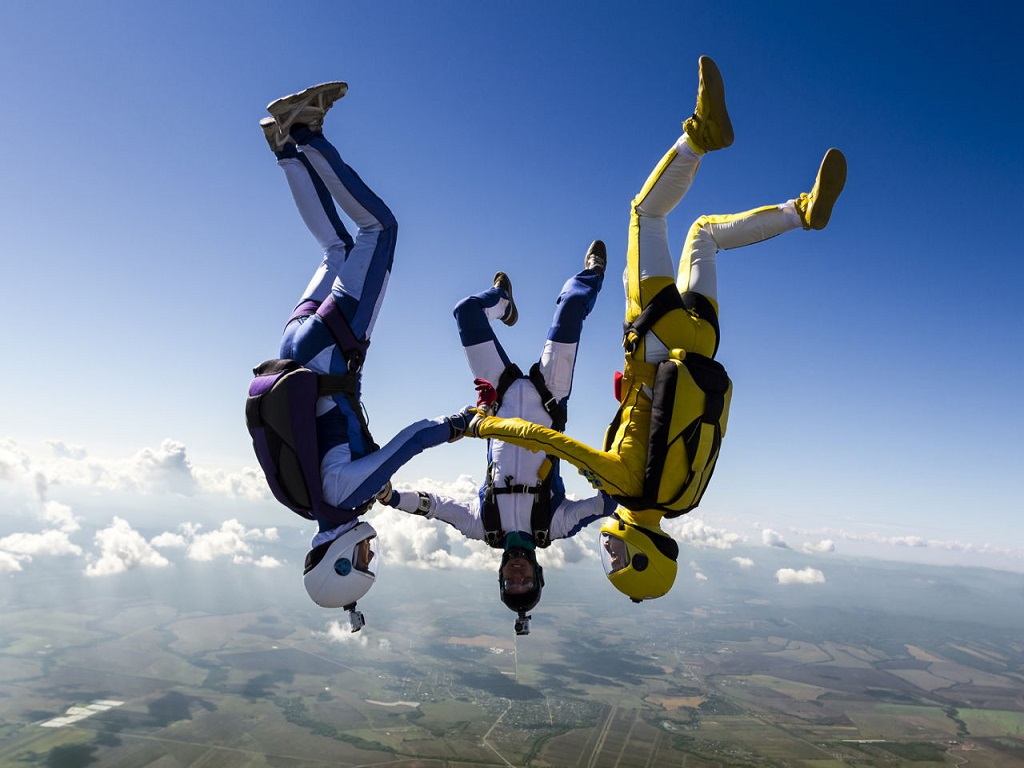 New Zealand is a country that has plenty to offer for locals and tourists alike. If you are an adventurous person and you like trying new sports, then continue to read this article.
Below, you will find a list of the most exciting New Zealand extreme sports. Check them out and start planning your adventure trip to this stunning destination.
Bungy
If bungy is the extreme sport you prefer, then New Zealand is the perfect place for it. Go to the original Kawarau Bungy site and you will certainly not regret it.
Or, choose Nevis, another excellent spot. Both locations are in Queenstown. Yet, for a totally different style of Bungy, try the Auckland Harbour Bridge. As the home of Bungy, this country doesn't disappoint.
Canyoning
This extreme sport is among the wildest adventures in New Zealand. It is being practiced around Wanaka, Auckland, Canterbury, and Nelson.
Jet boating
Jet boating is an exciting extreme sport. Not only the sensations that it offers are amazing, but the views as well. We recommend you jet-boat on the famous Taupo Lake. The whole experience will be a memorable one.
Rafting
Rafting is another extreme sport you can go for, in New Zealand. From the most impressive commercially rafted waterfall in Rotorua to gorgeous rivers, NZ has it all.
The most popular rafting spots in this country are West Coast, Lake Taupo, and Queenstown.
Off-road driving
Those who love cars and adventure will definitely fall in love with this extreme sport. Have an amazing experience on a scenic wilderness off-road adventure in New Zealand.
Or why not choosing to live your experience on the colossal sand dunes in Northland.
Skydiving
Skydiving is sensational. The excitement and the views while you skydive is something truly unforgettable. This is a true-stopping adventure. There are lots of excellent location in New Zealand for skydiving.
Yet, the most popular ones are Bay of Plenty, Wanaka, Auckland, and Queenstown.
Caving
New Zealand has some of the most stunning and challenging caving systems in the world. This state is top of the list for spelunkers. Walk or float through the famous Waitomo Caves. Also, you can go for guided underground adventures in Nelson.
Zip lining
The stunning harbor views on Waiheke Island will certainly impress you. Fly through treetops in Rotorua, and you will not regret this choice. Zip lining with river tubing and glow worms on the beautiful West Coast is another great choice.
Zorb or OGO in Rotorua
This experience is quite fun. You must get inside a huge plastic ball and roll down a hill. This iconic activity is certainly a must-try if you are visiting New Zealand.
To be more precise, those who are visiting Rotorua should go for this exciting activity. It will probably make you feel a little bit sick, but it is certainly worth a try.
Heli-skiing
This extreme sport is for those who love snow and winter. Don't try it if you don't have the necessary experience. Go for the most exciting experience ever in New Zealand. Live your heli-shi adventure in this wonderful country.