Home » Business
Q &A – The World of 'wurld' – Socially Responsible Bottled Water
Submitted by Charlotte on January 8, 2010 – 8:09 am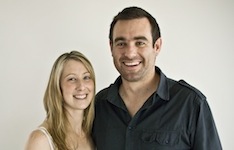 1. Tell us about 'wurld' – who are you? What is your mission?
'wurld' is a new brand of consumer products that gives 100% of it's profit to related causes, for example we sell bottled water to provide clean water for those who don't have it. Our first product is bottled water, 'wurld' water, and we're also a registered charity ourself. Our overall mission is to provide an alternative, socially conscious choice for consumers to help others through simply switching brands for a product they already buy. We aim to capture and 'divert' the profit that currently goes to shareholders in mostly multinational companies and put it to helping those less fortunate in the world (including NZ) in five different areas, Water, Food, Health, Environment, Love.
2. What inspired you to set up 'wurld'?
The inspiration for 'wurld' comes from three places, firstly wanting to do something tangible with the knowledge of the urgent needs we have seen first hand overseas and in New Zealand. Secondly, wanting to live a more fulfilling work life than climbing a corporate ladder. And thirdly, we want to have a lifestyle (outside of work) that helps others through real actions, not just sympathising and empathising and talking about it. I could go on and on on this question! I still wrestle with it most days 😉
3.What were you doing in life at the time when you decided to begin 'wurld'? What impact did this have upon your decision?
The 'wurld' dream began in 2005 in the UK, but it wasn't till we found ourselves back here in NZ, after returning from our UK OE, having a new born baby boy and me looking for work that we began to ask the hard questions about what we wanted our life to look like. 'wurld' is what we came up with!!
4. How have you inspired your team to get in behind this project?
Hard question. Well the team began as Ruth and I, and has grown as we simply shared our vision, and acted on it with transparency in our motives and lifestyle too. We ask for help from people who have expertise and and thank people for it! When they see a direct link through buying a bottle of water to our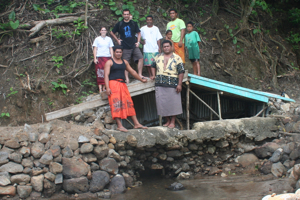 first project sponsored in Samoa, it's simple for people to understand and I think that helps motivate too.
5. Can you explain the 'green' aspect of 'wurld' to our eco-conscious readers?
The green aspect is something were are very conscious of in setting up 'wurld', and also in setting up our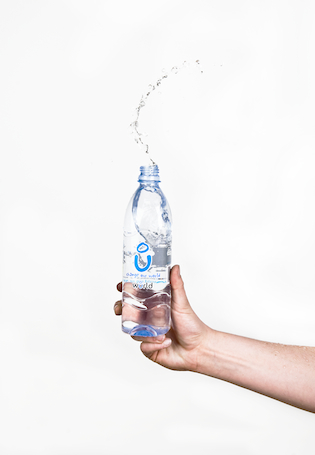 first product, 'wurld' water. One of our five needs is the Environment, and while we don't have any products aimed at generating profit for environmental needs currently, this is in our road-map. Bottled water is not very ecologically responsible, but it is a popular product that the consumer does demand. So we aim to use that demand to save lives of those who don't have access to clean water, but do it the green-est way we can. This happens through various means such as a bottle made from plants, square bottles to reduce transport costs for us and food miles for the water, and using a bottling plant in Kaiwaka close to our major market of Auckland, amongst other things and things we plan to implement such as a bio-label.
6. Where would you like to see 'wurld' in five year's time?
I would like 'wurld' to have at least one product in all five of our areas of need. We will be focusing most of our energy in the next few years on the bottled water to build our brand, so I would like to see 'wurld' water as the leading socially conscious bottled water brand in NZ and an established niche player in the overall NZ bottled water market. Personally I would hope it is able to pay us both a full time wage for our efforts, me managing it, Ruth doing the finances (she's an accountant)!
7. What fuels you personally to keep moving towards your goals for 'wurld'?
There's up and downs in this, but it's the motivations I outlined above. Just living the standard life is not enough for me, and I'm hoping this is a vehicle to live a life that helps others and is more fulfilling at the same time.
8. How do you maintain life balance whilst pursuing your passion?
The second half of last year was crazy stressful and there wasn't much balance. We've identified a few things that caused that and we're going to implement those. Time away from being online is a key one, as when you're online, whether it be through computers or something like an iPhone, you can always be engaged and working, when that's taken away it's easier to relax. Our new son also keeps us from devoting every single waking hour to work, but we do have to watch we play with him not just look after him 😉
9. What's one piece of advice you wish you had been given when you first started this process?
Be aware that the intensity of all your emotions and responses will be raised in all areas of life, your highs higher and your lows lower! Sneak in a second one….Look back every so often at what you have achieved, do your best and don't always worry about what you should or could be doing.
10. Name one person in your life you love and adore and explain why.
One person, hmmm, my brother in law Barry, who passed from cancer last January. Why, he loved people not on what they looked like, how much money they had, or what they could do for him, he just loved people. He did stuff, not talked stuff, and gave everything to whatever he did and was always so positive in it all, even when he was diagnosed with the cancer. eg http://www.thebarrier.co.nz/wharf2wharf.htm (click on the flashing Barry Mouat link for an example).
By Jared Honore, Director, 'wurld'.
www.wurld.org.nz
GD Star Rating
loading...
GD Star Rating
loading...
Q &A - The World of 'wurld' – Socially Responsible Bottled Water

,

5.0

out of

5

based on

1

rating
Tags: socially responsible, water