Home » Events
Two Stars, One Night: Taika Waititi and Lizzie Gillett Fade to Black for WWF's Earth Hour
Submitted by Charlotte on March 17, 2010 – 10:00 am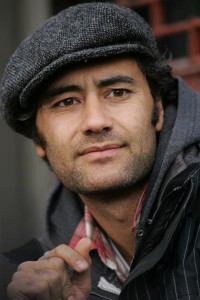 Two leading lights of New Zealand film, Taika Waititi (Director, Boy, Two Cars One Night, Eagle vs. Shark) and Lizzie Gillett (Producer, The Age of Stupid), are joining stars from around the world as ambassadors of WWF's Earth Hour, the global 'lights out' event for action on climate change.
Waititi and Gillett are calling on Kiwis to switch off lights and unnecessary appliances for Earth Hour, which takes place on Saturday 27 March at 8.30pm local time globally.
"It's not about plunging the city into darkness, you can do that by putting on a blindfold," said Waititi. "It's about showing how big a change we can make with the simplest of actions."
Earth Hour began in Sydney in 2007 to inspire people to take action on climate change, by turning off lights for one hour to show how our small individual actions like flicking a light switch add up to make a big difference. It asked people to imagine what we could achieve, together.
Expressing the spirit of Earth Hour, Waititi said: "If we can make a huge change with just one finger flicking a switch imagine what we could do with two fingers…a hand… an arm and a leg….four legs….sixteen arms, three heads and a long tail with a huge spiked ball on the end… just imagine what we could do with a creature like that…"
This year, 47 New Zealand cities, towns and municipalities will turn off their lights for Earth Hour – Waititi's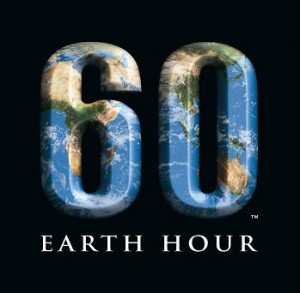 Wellington, and Gillett's adopted hometown of Dunedin will join cities in over 100 countries committed to Earth Hour.
The Age of Stupid film producer Lizzie Gillett said: "Personally I don't want to look back and think there was more I could have done to prevent climate catastrophe. That's why I am supporting Earth Hour and I hope every New Zealander does too.
"If we don't cut global emissions in the next five years our children will face climate catastrophe in the future. Our film 'The Age of Stupid' portrayed an apocalyptic vision of what life would be like in 2055 if we continue down the business as usual scenario. The film poses the question, "why didn't we stop climate change when we had the chance?"
"Earth Hour is an excellent initiative that reminds people of their impact on the planet. It's easy and fun so no excuses for not signing up."
And for those who were concerned that taking part in Earth Hour would mean missing essential TV plot line developments on Saturday night, Taika Waititi had these words of reassurance: "Don't worry too much. Although you're making an ecological statement you are still allowed to sneak away and watch Desperate Housewives".
WWF's Executive Director Chris Howe said: "It is fantastic to have Taika and Lizzie as part of the Earth Hour community, and we're very grateful for their support.  It shows that people right across society are concerned about climate change and are committed to doing something about it, whether like Lizzie you're struck by the urgent need to act on climate change, or like Taika, your imagination is fuelled by what Earth Hour shows we can achieve."
Waititi and Gillett are amongst a diverse range of Earth Hour ambassadors including Arch Bishop Desmond Tutu, UN Secretary General Ban Ki Moon, and former New Zealand Prime Minister Helen Clark.
All will turn out their lights and non-essential appliances on 27 March at 8.30pm for Earth Hour, to show they support action on climate change, and joining with WWF to encourage every citizen of our living planet to do the same.
"It's important for us to realise that the smaller actions do make a difference," said Waititi. "During the hour of darkness you'll be able to see the few who didn't make an effort".
GD Star Rating
loading...
GD Star Rating
loading...
Tags: earthhour, Environment, good news, positive news