Home » DreamtoReality: Project Planet
A Problem Shared is a Problem Halved
Submitted by on April 30, 2010 – 8:52 pm
5 Comments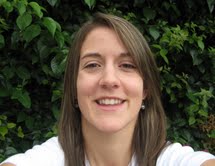 It's not possible to bring a big dream to reality on your own without either doing a sub-optimal job or having some kind of breakdown along the way. That's something my life coach Clem McGrath has helpfully brought to my attention in our recent sessions. I was telling him about some difficulties I was having with progressing my rooftop gardens project, like getting access to rooftops and making a detailed financial plan. He suggested I take some time to think about what I'm good at doing, and what I'm not so good at. Then I could start looking for other people to work with who are good at the things I'm not so good at. I recommend trying that approach when you're struggling with moving a project forward – it certainly made me feel much better about things!
According to my interpretation of the divine laws of mathematics, if sharing something you're finding difficult with one person makes life seem easier, then the more people you share a challenge with, the easier it should be to overcome. I should clarify that I'm not advocating whinging about your problems to other people because it makes you feel a bit better – that usually brings the person on the receiving end down! I'm advocating mutually beneficial exchanges where you approach someone you think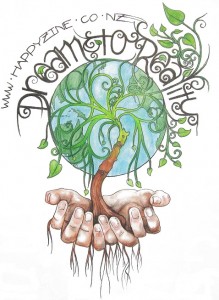 might be able to help you and say, "I'm working on this big project. I'm really struggling with X. What would you do in that situation?" Most people love to share their opinions and help others, so this approach is usually mutually beneficial. The person you approach feels flattered that you think their advice will be valuable, and you get fresh ideas on how to work through your challenge.
Applying these principles, I've set up a Facebook group for people who are interested in my rooftop gardens project, where they can keep up with the latest developments and share their ideas. It's open to anyone with a Facebook account to join here.
On an even bigger scale, I've become involved in Steinlager Pure's new campaign Pure Futures, to try to share my vision with the whole of New Zealand and beyond. They've made a cool short video about what I'm doing, which you can watch here. If you like my vision of turning our rooftops green, please vote for it on the Pure Futures website so Steinlager Pure supports me to make it happen.
GD Star Rating
loading...
GD Star Rating
loading...
Tags: dreams, Happiness, positive news