Home » Uncategorized
365 Days of Fun and Chillaxation – Blog#55 – Feeling the Fear and Doing it Anyway (at Playcentre)
Submitted by Charlotte on June 9, 2010 – 6:41 pm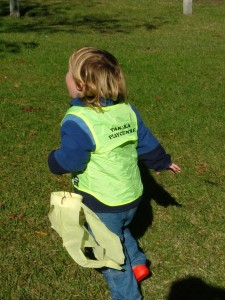 I have now worked out the true purpose of play centres: they're training grounds for grown-ups!  Well, maybe more 'refresher courses' – on how to have fun and make stuff with your kid.  Today we went on a group-trip to a lovely old, near-forgotten grave-yard here in Golden Bay.  And while my son zigzagged joyously across the accompanying grassy park, beneath the warm winter's sun (yes, it was that kind of a day) his mother furrowed her brow and tried to recall her inner-craft person.  You see,  I was having some trouble reaching her.  Actually, I'm not even sure if she was ever really …  'cultivated' shall we say?  And so therefore, when the instructions were given, I used all my grown-up techniques to remain calm and carefree, rather than succumb to the urges that swept across me.
"You may not run away and join the children." I said sternly to myself, "You're a grown woman, you can do this.  You can!" Yes, I will admit to several anxious moments as I attempted to build the kite.  Ieven thought yearningly of my lovely web-site – running it suddenly felt far closer to a walk in a park than today's craft-challenge. 
But, as I grappled with scissors and staplers and crepe paper to make the most basic kind of kite you can imagine, I did notice other parents in a simular state to me. 
If we'd been a herd of horses, you would have labelled us 'restless' verging on 'flighty'.  Some were pawing at the ground, some were challenging the head mare. 
One thing that threw some of us was the swivel we had to attach at the top, though in that instance I remained calm, due to being raised in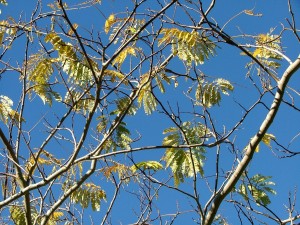 a fishing family.  I had a few reassuring chats with myself and soon enough, as with first births, the end was in sight and I forged ahead! 
The kite itself was purely designed for child-towing capacity (rather than speed, reach, or even flightworthiness).  I was amazed at the feeling of euphoria that swept through me as I stood, triumphantly, holding a tattered looking, misshapen kite for the play centre teacher to see.  Yes, yes, I regressed momentarily to a three year old girl and beamed happily when she nodded at me and told me I had it right.   
I presented the kite excitedly to my son and though he was pleased with his new toy, it was merely a fleeting moment; he was far more interested in chasing his new found friends around and screaming happily in a very loud and shrill tone.  You get to do that when you're a kid.  The kite ended up forgotten and even more tattered in a pile of gear, yet the warm feeling of ' feeling the fear and doing it anyway' remained.  God I love play centre … though, of course, I go there for my son …
PS today, whilst I was enduring craft and frolicking afterwards in a state of post-craft relief, people were sending in email addresses for the Lush Green Golden Bay Getaway Draw.  Gosh.  This pleases me.  Over the past few days we've had eighty new sign-ups.  It's incremental, but it's progress.  And it feels great.
Today's rating: 9/10
365 Days of Fun and Chillaxation (as I raise my gorgeous son and grow my good news website to a subscription base of 100,000 people).  The Low Down on this Blog.
Check out yesterday's blog.
GD Star Rating
loading...
GD Star Rating
loading...