Home » Uncategorized
365 Days of Fun and Chillaxation – Blog#96 – Personal Sustainability – Why It's Right Up There With the Environmental Kind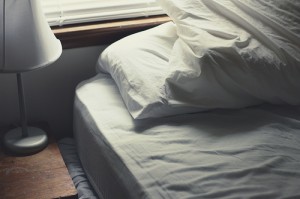 So today, I hit the pillow.  Yes, that's right, I took to my bed, pulled the bed-covers over my head and rested.  I slumbered.  I let go of everything – handed it over to everyone else – and snoozed.
I was under strict instructions to rest, to remain there and not do any work.  I was told I had to switch off the phone too.  Ok, I didn't switch off the phone, but it rang once and guess what … I didn't answer it.  Thats huge for a phone-a-holic … Ok, and than it rang again and I did answer it, but it was a nice phone call.
Why did I hide away beneath the duvet? Because I've been working hard lately, too hard, and my body had begun to let me know it was time to slow down.  I felt tired.  Very tired.  the only place I wanted to be was bed – yes, my bed called to me in a sweet and highly inviting tone.  When I sat on it, I was consumed with the need to remain there.  Yes, regardless of my urges to keep working, it was time for a rest!   It was time to walk my talk around the term 'personal sustainability'.
So David Laing has just defined sustainability.  He's done a great job of it.  I've tried, years ago, and I gave up when I saw how many different definitions people were giving to that simple word.  It's certainly a well worn word (but, I must add, it's not as well used as the term 'green' in the google search engine).  David wasn't put off by all the fuss about the term though, he waded in there, had a good dig around and came through with some interesting insight, that actually made sense.
Anyway, getting back to me.  Let's talk about the term: personal sustainability.  Basically, people who lead personally sustainable lives are healthy. People who listen to themselves, to what their bodies are telling them and act on those messages, maintain their well-being. People who ignore those subtle or not so subtle messages, eventually find their bodies have had enough with playing nice, and send them louder and louder messages until people find themselves literally forced to slow down or to perhaps even stop.
Now, it's easy to write this, and it makes perfect sense to me, but many people were raised to ignore their core needs.  For those of you who would like some advice about how to become more personally sustainable, here's mine: try sitting still occasionally and asking yourself what you need.  Oh so simple!  Go on, try it.  What ever comes to mind, and I'm talking the first thing that flashes into your consciousness, may contain some kernels of truth.  If you're more visually driven, try sitting down with a pen and paper and 'brain-storming' ten things that you personally need to boost your health, naturally.  Do it with an open mind, and trust what ever comes out of that pen.  You can draw things, and write key words, it's just a matter of getting that information out of your mind and onto the paper so that you can make sense of it.  Don't worry about what anybody else says, just let the information emerge.  It's like you're becoming your own life coach.  This is your wisdom.  We all contain it – wisdom. Yes, I know that word's an old fashioned term that people only use in fairy tales and in old books, but perhaps we need to revisit it.  I'm talking about the wisdom, the innate ability each of us contain to keep ourselves well.  Some of us have been told we simple can't keep ourselves in good health, not without sound advice from a health professional.  But these well-meaning people have generally yet to figure out their own sense of personal sustainability.
The flow on affect of a personally sustainable existence, one where we're sensitive to our unique needs and feelings (each of us are different) is that we give other people, and our environment, the same level of respect and sensitivity.  Now I know that in this world it can be a little challenging to be sensitive at times, but believe me, having the guts to remain in touch with our feelings is like the best health insurance ever!  Your doctors bills will dive down to virtually nothing at all.  I don't have a doctor.  My son officially does, but he's always healthy so he's never been there.
So what was the outcome of my day in bed?  I woke up at around 3.30 pm to hear our DreamtoReality winner – Emily Harris – on the National Programme talking about her Roof Top gardens dream that we're supporting her to achieve!  'Ha!'  I thought 'Relax and great things continue to happen'.  That radio show will have been listened to by thousands of people.  Not bad for a day in bed.
365 Days of Fun and Chillaxation (as I raise my gorgeous son and grow my good news website to a subscription base of 100,000 people).  The Low Down on this Blog.
Check out yesterday's blog.
GD Star Rating
loading...
GD Star Rating
loading...
365 Days of Fun and Chillaxation – Blog#96 - Personal Sustainability - Why It's Right Up There With the Environmental Kind

,