Home » Uncategorized
365 Days of Fun and Chillaxation – Blog#112 – My Life as a Computer Geek Rocks!
Submitted by Charlotte on August 7, 2010 – 8:17 pm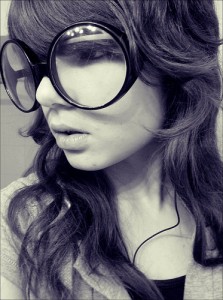 Today I had the enormous pleasure of leading part one of a two part work-shop about how to build and run your own blog.  It was a rainy, cold day here in Golden Bay, a great day for people with a passion for puddle-jumping (my son being one of this special breed) to really 'go to town'.
I ran my work-shop out of the cosy Senior Net Rooms, and once we had every one dry and warm inside (which involved half an hour of me standing outside in the rain making up for the fact that I gave people the wrong directions), we spent the next two hours discussing the art of blogging.
I've been experimenting with different ways to earn money lately, and running work-shops is most definitely a strength I'm enjoying developing.  Since leading a workshop a few months ago that wasn't quite what people expected, I've been ultra careful around the way I advertise my work-shops, going clearly into the details of the proposed courses, so that everyone's clear about what they're paying for.  So today, at the very beginning I asked everyone what they wanted to 'walk away with' after the work-shop, so that I could try and cater to everyone's needs.
As I spoke to our group of five, I realised just how much I've learned over the past three years as I careered along, zooming up my self-imposed learning curve.  Some people close to me will tell you I really do expect rather a lot of myself at times, and today helped me see just how much ground I've covered.  In fact, as I was talking, I had an inward chuckle at the fact that I've become kind of 'computer geeky'!  That's so funny, I never, ever associated myself with that label (I've always been more along the lines of a sporty spice), and although I'm no computer programmer, I can now, to some extent, talk the talk when it comes to blogging and applications.  It's kinda cool!  Perhaps google will make an offer on our good news site next!  Ok, that was a joke.  A computer geeky joke!
Now that I'm writing this blog I'm having flash-backs of all the phone calls and discussions I've had with people such as Galen from www.luciddesign.co.nz and Serena Star Leonard and Gaibz from MYVA and David Laing from Sustain Consultancy that have helped me learn a wealth of information.  Each little point I made today, stemmed from some moment of education I've had of the past few years, and probably came from a conversation – it's how I like to learn.
Speaking of conversations, I've been videoing a few of my own lately.  Another workshop series I've been running is an online Positive Writing Course.  So each week I video myself chatting to my (eight) students about the power of language and positive media.  Once again, this has been a wee bit of a learning curve!  But I feel good about using www.vimeo.com (a great place to post longer video, as opposed to youtube.com where you can only post ten minute videos at a time), and I've got the hang of using my lap-top's video service and a microphone.  Also, there's the art of talking to nothing but a blue light for one hour and visualizing the actual human beings I'm really talking to!  I feel very, very good about running this course and I think I'll keep doing this.  Also, I'm excited about the thought of running group skype conferences and courses, because I can reach people anywhere really, to start with I'd like to run these in NZ, because of the time-zone issue.
So what's next, after these courses?  The completion of the e-book and the big green competition: Wild Energy – the sustainable energy generation design competition that David Laing and I have been working on for months and months.  These are very 'next'.  I have to dive into Wild Energy this coming week as we'd like to launch it next month to the nation.  This competition feeds into my plan 'sign 100,000 people up to Happyzine' plan, as we will be reaching out to thousands of people with our dream to find someone, or a few people to dream up great ways to generate  enough power to equal at fifty percent of the energy that the proposed Mokihinui Dam would create.  Exciting stuff positive media, isn't it?
Ahhh, it's getting late and my son wants me to play soccer with him, so I'll sign off and speak to you tomorrow.
Today's rating: 9/10
365 Days of Fun and Chillaxation (as I raise my gorgeous son and grow my good news website to a subscription base of 100,000 people).  The Low Down on this Blog.
Check out yesterday's blog.
GD Star Rating
loading...
GD Star Rating
loading...