Home » Uncategorized
365 Days of Fun and Chillaxation – Blog#115 – Achieving and Maintaining Optimum Health Can Feel Good
Submitted by Charlotte on August 10, 2010 – 8:40 pm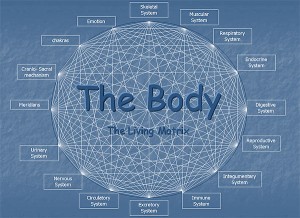 Today I had a Body Talk session.  I've gotta say, it's taking me some serious energy to write this blog, my son's asleep, I just want to curl up warm and cosy in bed!  But before I rest, I want to tell you about my current favored healing technique.  A year or so ago, I found  'Ingrid' in Nelson.  One session with her and I realised I'd found a healing technique to 'short-cut' years of peeling back the layers via counseling.  In fact, it could go deeper, to the core of the issue, via my subconsciousness in a way that I'm not sure I could even access via counseling.   I'm not saying I no longer had to do important self-care stuff such as eating healthy, nutritious food, exercising, relaxing, and you know, all the usual stuff us human beans need to to do to maintain good health, but I am saying, my sessions using the technique changed my life, for the better, fast and permanently.
I loved my sessions with Ingrid, she'd say:
"What? You don't agree? Well that's what your body is saying!" (She's Dutch – straight-up, honest, blunt).
Here's a definition of what Body Talk does from the New Zealand website:
"The BodyTalk practitioner uses a unique and extensive protocol that represents your whole body and all the imbalances that can occur. By using neuro-muscular questioning, (muscle testing) the practitioner determines what the body-mind requires to re-establish all the communication systems necessary to maintain physical functions within healthy limits (e.g. blood pressure, blood sugars, blood pH, sodium and potassium levels etc). "
Now, to explain what happens, it might sound like quite a subtle, and perhaps strange and alternative technique.  I really actually don't know how it works, aside from using muscle testing, but I do know that one year after my son was born, I went to Body Talk on his behalf (they can do that, they can heal young children via their parents) and the eczema  rash he'd had since his birth went away the very next day.  It just disappeared.  I'd gone there specifically to treat this rash.  Ingrid said this was his emotional reaction to his birth (which had turned from being a home-birth to a c-section), she said my baby didn't like the environment he'd been born into.  And so, in that one session, via his mother, he let go of those feelings and the very next morning the rash was gone.
Coincidence?  If you want to look at it that way, sure, go ahead.  But the more experience I have with well trained, professional practitioners who combine intuition with skill, the more I realised we contain the keys to keep our children s and our own health at optimum, peak health, much more than our culture seem to expect us too.
A year or so ago a lady named Cress Spicer wrote a guest blog for Happyzine (which I can't find, but have just asked for another copy of) about a young man with autism and turrets syndrome who chose to go and see Cress for a Reiki session.  Cress is also a certified Body Talk practitioner. To cut a long story short, he wanted to chose his own method of healing, and wanted to go 'natural'.  So they began their session and  she ran her hand above his body and eventually stopped above his head.  She'd found something, and he said that he could feel it too.  It was an unusual energy, it felt different to Cress and it was sitting somewhere near his brain.  The young man said he could feel what she could feel, and they both concentrated on working it out of his body.
After that one session his turrets decreased to almost nothing.  I cried when I read her post.  I cried because I thought of all the people out there who hadn't ever turned to a more subtle treatment for today's health challenges, who were continuing to use strong pharmaceutical drugs and methods when there were other ways through.  Now I'm not saying conventional medicine doesn't have it's place, but I know that there are many more ways to return our body's systems to balance than people within our culture seem to allow themselves to admit.  Or perhaps many of us suspect, or know there are more natural ways to return to optimum health, but have simply forgotten how … our ancestors knew.
I've come to realise that for every imbalance we create in our bodies, there are an array of paths to take us back to good health.
Today's rating: 9/10
365 Days of Fun and Chillaxation (as I raise my gorgeous son and grow my good news website to a subscription base of 100,000 people).  The Low Down on this Blog.
Check out yesterday's blog.
GD Star Rating
loading...
GD Star Rating
loading...
Tags: Emotional sustainability