Home » Uncategorized
365 Days of Fun and Chillaxation – Blog#142 – Rebecca Toon's debut on Happyzine: Thrilling
Submitted by Charlotte on September 9, 2010 – 4:00 pm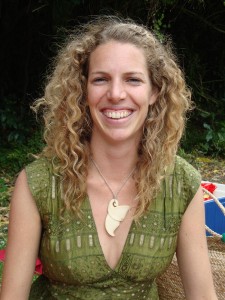 Ok, I'm keeping it brief today.  I'm feeling very excited to introduce this piece of writing to you.  You have got to check out another positive writing graduate's first ever article on Happyzine: Trowel Power.  The subject: a family who grow three tonnes of kai per year on their suburan property in L.A.
A quote for you:
"Since the mid 1980's he and his 3 children have been on a powerful journey, a path to freedom, to live and eat off the grid. After 20 years of trial and error, they have become so successful that they now produce an almost inconceivable 3 tons of organic food a year from their fifth of an acre property. Along with other rather unusual suburban features, like a mini farmyard with goats, chickens, ducks and bees and a hand powered washing machine, what is even more remarkable about their urban homestead, is that it is a 15 minute drive from the centre of LA!

"If you were to visit the Dervaeses you would find yourself in an oasis of green, with every available centimetre teeming with over 350 varieties of juicy fruit and vegetables. Heirloom tomatoes, avocados, edible flowers, and giant black berries are peering out of hanging pots, growing up the fences and taking over the driveway. Once you got over the shock of seeing so much goodness squeezed into such a small space, you might wonder what initiated this phenomenal growth, and how on earth it is possible."
Rebecca's enthusiasm shines through, and takes my breath away.  Here's the youtube clip relating to the family she talks about: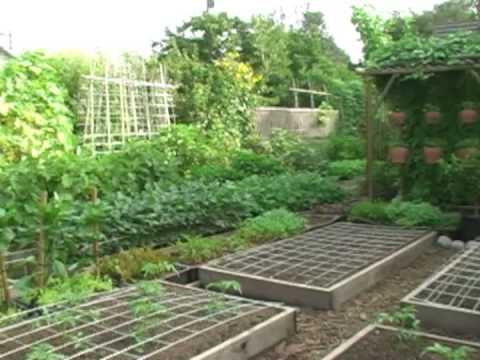 Today's rating: 10/10 (so proud)
365 Days of Fun and Chillaxation (as I raise my gorgeous son and grow my good news website to a subscription base of 100,000 people).  The Low Down on this Blog.
Check out yesterday's blog.
GD Star Rating
loading...
GD Star Rating
loading...