Home » Happiness
The Story of 'Ten Ways to Have Fun and Chillax As You Live Your Green Dreams' – the ebook
By Charlotte Squire – author of  The Story of 'Ten Ways to Have Fun and Chillax As You Live Your Green Dreams'
Once upon a time I thought all environmentalists had to either grow organic food and live off the land, or sail the seas angrily saving whales.  I wanted to help out too, but as neither idea appealed to me, I had no idea how.
I'm no gardener, I'm happier eating the organic food!  But I love to communicate and I'm an enthusiastic person by nature.  Eventually, after much trial and error, I realised that I represent one of the millions of people with the perfect personality for green change-making!
Through my research, and as the Editor of a website with a huge focus on positive environmental news, I realised that simply by using our natural strengths plus the skills we've developed over time, there are a vast array of ways people can help the planet.
Environmentalism doesn't need to feel bad, or be triggered by fear or guilt.  It's time to enjoy ourselves as we help return things to the way they should be. That's what my new ebook's all about – encouraging people just like you or me to dare to dream-green, with the knowledge that we're going to have fun as we turn our dreams into an exciting reality.
Around four years ago I stumbled across positive thinking tools via the movie 'The Secret', and then the Abraham Hicks series.  I was smitten. I was over joyed. I could immediately see the huge benefits that positive thinking could have upon the planet. I believe that there are millions of people out there who could be using their natural strengths, their skills, and enthusiasm to help the planet.  All people need is a little encouragement. Just imagine if more of us stepped-up for the earth, we could make huge progress in very short space of time.
Three years ago I started up the good news website www.happyzine.co.nz which is pumping along very nicely today. And eventually, after I'd become a proud Mama, I sat down to write 'Ten Ways to Have Fun and Chillax As You Live Your Green Dreams'.
As someone who wants to make a positive difference environmentally, if you're looking for ideas and inspiration about the powerful role you can play, this ebook's for you.
Que: a list of environmentalists who are already making a positive difference and ask them to share their inspiring words with the world, such as:

Sarah Turner – she's an award winning green lamp designer, based in London

Emily Harris – she's bringing roof-top gardens to Auckland's CBD

Annabel McAcleer – she's one of the founders and the Editor of New Zealand's Good Magazine

Dr Sean Weaver – he helped stop native forest logging on the West Coast of New Zealand, calmly

John Knox – he's cycling Australia to inspire people to create a carbon neutral future
and more …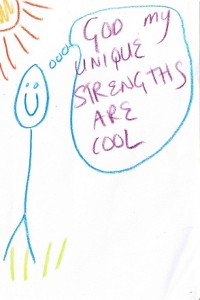 So take a group of mak'n-it-happen environmentalists, then add ten positive thinking tools that they personally use to work their magic such as:
Chapter one: Following your excitement will only lead you to success – here's how to do it.
Chapter two: Enjoying the process – you deserve to feel good as you create an exciting environmental future.
Chapter six: Finding your soul-mentor – that person who will lovingly inspire you to zoom from A to P and then to Z in a surprisingly speedy manner.
Chapter nine: Communication – how to calmly create profound environmental change.
Add a cheerful little YouTube sound-track featuring some of the world's most inspiring green environmentalists, plus some creative masterpieces (see examples in this story)
and you've got one exciting ebook to feed your mind and inspire your soul with.
Order your copy of 'Ten Ways to Have Fun and Chillax As You Live Your Green Dreams' now for NZ$19.95!

Have fun and chillax,
Charlotte Squire
New Zealand
GD Star Rating
loading...
GD Star Rating
loading...
Tags: chillaxation, ebook, fun, green, green design, green roofs