Home » Uncategorized
365 Days of Fun and Chillaxation – Blog#153 – Pre-Launch Nerves Tranformed into Joyful Relief
Submitted by Charlotte on September 21, 2010 – 2:00 pm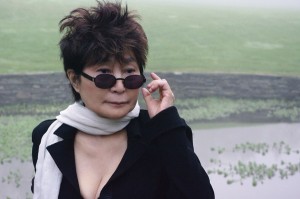 Before I begin: Happy International Peace Day!!!  Check out Grace Deathridge's great article about Peace Day.  She's based in Bristol now, but this time last year she was on Nelson's Church Steps staging a bed-in.
Today I had my first ever three pre-orders of my soon to be released ebook ''Ten Ways to Have Fun and Chillax As You Live Your Green Dreams'. When I saw the emails in my inbox I literally yelled with relief and joy.  Why?  Because yesterday I officially invited members of the Happyzine community to pre-order my ebook and oh my goodness putting that invitation out there was nerve racking.  What if people didn't relate to my ideas and vision? Will people feel as excited about my ebook concept as I do?  I dearly hoped that people would 'get' what I was saying in the introduction to the new ebook, as the subject had been buzzing round in my mind for years and I'd come to feel so very passionate about it.  And, so today, when these people, the first three people ever, emailed me their requests.  I had a mega ten out of ten moment.  And this is the very, early beginning my friends.  The very beginning …
Today's rating: 10/10
365 Days of Fun and Chillaxation (as I raise my gorgeous son and grow my good news website to a subscription base of 100,000 people).  The Low Down on this Blog.
Check out yesterday's blog.
GD Star Rating
loading...
GD Star Rating
loading...
Tags: peace