Home » Uncategorized
365 Days of Fun and Chillaxation – Blog#161 – Countdown to Ebook Completion and Antiseptic Essential Oils for General Household Use
Submitted by Charlotte on September 29, 2010 – 3:03 pm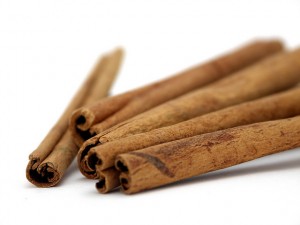 Right.  That's it.  I'm on a mission to complete this ebook.  I'm currently converting music files from my album so that I can upload them to You Tube and then share them in my ebook.  I'm quite proud to be saying this because I sound like I know what I'm doing.  That's because I went online and googled how to do it.  And now I'm doing it.  Yeah (she's doing it).  Even though I'm only converting computer files, it's still a thrill.  I feel rather excited to be focusing on my ebook.  And rather urgent about finishing it.
Although I'm not really giggling happily as I finish the ebook, it still feels good.   It feels good to be working honestly and hard on a long held dream.  You know what I mean?  It feels good and right.
On a more domestic note, ever since I made my most excellent purchases of two bottles of essential oils – one lavender and one cinnamon – at the HANDS market, I've been reveling in my oils by using them at every opportunity and even creating new reasons to use them.  My family have been staying, and I've been flitting about in the background making everything smell nice.  I'm reminding myself of my Virgo Grandmother.  Lavender is said to neutralise toxins, and cinnamon is a strong antiseptic, so I've been leaving wee drops every where – in dish clothes, in the toilet, on the floor in random places, the rubbish, on rugs, ahhh, everywhere … yes in a mildly obsessive way.  It just feels so good!  And if it feels good, I say 'do it!'.  I love using a previously no-big-deal smelling item and receiving wafts of warm, rich cinnamon.  Or pulling my washing out of the washing machine (I've also been doing a lot of washing) and inhaling sweet, reassuring lavender.  I've also become very tidy lately.  These domestic behavioral patterns are quite new for me.  Certain members of the whanau are surprised and wonder if it's a passing phase.  Myself included.  I'm finding myself quite entertaining in a detached zen kind of way.
But enough about the oils!  Back to the ebook!
Today's rating: 8/10
365 Days of Fun and Chillaxation (as I raise my gorgeous son and grow my good news website to a subscription base of 100,000 people).  The Low Down on this Blog.
Check out yesterday's blog.
GD Star Rating
loading...
GD Star Rating
loading...