Home » Uncategorized
365 Days of Fun and Chillaxation – Blog#166 – A Change is as Good as a Holiday
Submitted by Charlotte on October 4, 2010 – 9:05 pm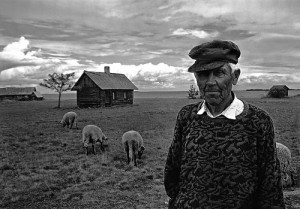 Ok.  Too busy working on ebook to talk much today – though I will confide in you and say: I've been freaking out about my ebook in the same way I used to worry about submitting essays at university in my first year.  Great bouts of procrastination stepped in – you know: novels, cleaning house, and a trip to the river to throw stones for the dog etc.  But thanks to watching a few Abraham Hicks videos online I'm feeling much better, though I may have to watch more videos soon!
Exciting moment of the day: working out how to use Windows Movie Marker (I'm ducking as I write this in case Mac users are reading this blog) so that I can finally put some of my music up on You Tube and use it in my ebook – which will be a multi sensory experience!
And the other mega exciting moment was sitting on one of the 'new' old man chairs I bought on HANDS today for our living room.  Kahu (three year old son) and I sat appreciatively on them (reminding me of a Friends scene)and I marveled at the fact that change can make things so thrilling. I call them old man chairs with great affection as they did once belong to an old man.  Before he died.  I think.  Though that is an assumption.  There's every chance he simply upgraded his lounge chairs before he gave them to his niece, who I then bought them off.  They're sturdy and clean and very seventies.  I love them.
Today's rating 8/10
PS if you haven't already, check our Clair Fone's article about off-track tramping, it's well written and deeply inspiring.
365 Days of Fun and Chillaxation (as I raise my gorgeous son and grow my good news website to a subscription base of 100,000 people).  The Low Down on this Blog.
Check out yesterday's blog.
GD Star Rating
loading...
GD Star Rating
loading...
Tags: ebook