Home » Uncategorized
365 Days of Fun and Chillaxation – Blog#189 – Great Parenting Comes From Great Self Love
Submitted by Charlotte on October 28, 2010 – 5:54 pm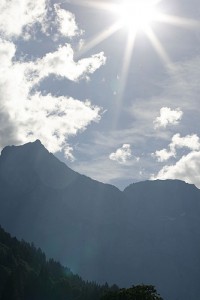 I've just had a whole afternoon of Charlotte time.  And it was just what I needed.  Yes, my son was off with his father so it was just me, my dog and sweet, sun filled time.   It's a funny thing – learning to take time out as a parent.  On the one hand I feel this constant desire to be with my son, because I know he'll only be young for such a short amount of time.  So I just want to soak it all up, and not miss a thing.  He just delights me with the funny things he says, or the crazy look he gets on his face when he rides his plastic motor bike.  Then again, the mother role, delightful and heart opening as it is, also requires constant giving.  It's all 'responsible responsible responsible' and it's all about HIM, rather than me.  So eventually, after another twenty four hours of giving, loving and delighting, something in me starts to fizzle out.  I'm due for at least an hour for myself.  If I don't get that time out, things slide down-hill.
One of our most amazing writers, a mother of two, who shall remain nameless, emailed me today and very rightly told me she needed some time out to reclaim the balance in her life.  I'm glad she did.  I set up Happyzine to be personally sustainable for all involved, that was always my vision.  It was also always my intent that Happyzine could support great parenting, and the steps she took today are all about great parenting: ie looking after the parent!
Right!  I'm off to a Zumba class, it takes time and effort being a babe!
Today's rating: 10/10
So today
GD Star Rating
loading...
GD Star Rating
loading...
Tags: personal sustainability