Home » Uncategorized
365 Days of Fun and Chillaxation – Blog 205 – One Sweet Moment With My Son
Submitted by Charlotte on November 16, 2010 – 12:37 pm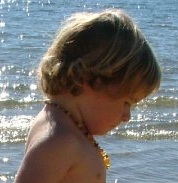 One day is made up of many different moments, each blurring easily, or not so easily, into the next.  The concept of a 'moment' seems to imply some sort of time frame that takes place neatly within a container.  Really though, the beauty of a 'moment' is that it's up to us to define its length, flavour and whether we'll honour it with our attention or even remember it ever again.
Writing this blog each day means that I'm often considering whether to report on a moment.  It all depends on how highly it rates in the fun and chillaxation scales of measurement.
Today I had many sweet moments which were worthy of mention – special time getting to know a new friend, nestling into the sweet tale of a new novel, sitting outside in the sunshine enjoying my breakfast and smiling at the thought that my ebook was finally finished, stepping into dusk on the beach and feeling the sea clearing away a day's worth of tangles, leaving my mind clear again …
And the sweetest moment of them all was breastfeeding my son to sleep.  It was gazing down at my boy and knowing that he would only be little, and want this closeness with his Mama, for so long.  It reminded me of the priorities of my heart and reminded me that I set up Happyzine to support my parenting, and hopefully, other people's loving parenting.  Sitting there cradling my Kahu I felt like I was experiencing one of the sweetest moments that a person can possibly know and I marveled yet again that this was motherhood – something millions of other people were also living.
The beautiful thing about parenting is that to do a good job, I believe, all you've got to do is listen, honestly to your heart and honour it. It is such a privilege.
Today's rating: 10/10
365 Days of Fun and Chillaxation (as I raise my gorgeous son and grow my good news website to a subscription base of 100,000 people).  The Low Down on this Blog.
Check out yesterday's blog.
Check out my NEW ebook 'Ten Ways to Have Fun and Chillax As You Live Your Green Dreams' – how to mix positive thinking with going green to achieve fantastic results (for yourself and the planet).
GD Star Rating
loading...
GD Star Rating
loading...
Tags: parenting