Home » Uncategorized
365 Days of Fun and Chillaxation – 292 – Ebook Launching and New April Facebook Page for Green Go Getters
Submitted by Charlotte on February 14, 2011 – 12:02 am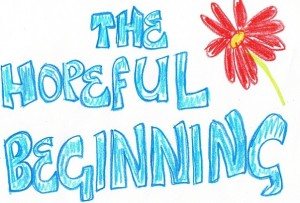 Well my friends, tis mid-night 13th of February 2011 and I have not managed to get this blog in before the end of the day.  But that's ok, I readily forgive myself as there have been important green missions afoot! And an important fun green chillaxed ebook to promote.  Yes indeed.
Check out my latest project: Green Future "Possible for All of Us" Says Author of New Positive Thinking, Green Ebook
And if you'd like to buy the ebook and particpate in 30 days of green goal achieving action, you can go on to 'like' this facebook page: 30 Days of Fun (and Chillaxed) Green Change – April 2011
So as the amazing Wild Energy challenge draws to a close – results announced tomorrow – and the wondrous judges send us in their wise feedback, yet another groovy green project unfolds.
Today's rating: 9/10
365 Days of Fun and Chillaxation (as I raise my gorgeous son and grow my good news website to a subscription base of 100,000 people).  The Low Down on this Blog.
Check out yesterday's blog.
Check out my NEW ebook 'Ten Ways to Have Fun and Chillax As You Live Your Green Dreams' – how to mix positive thinking with going green to achieve fantastic results (for yourself and the planet).  Here's the video story of this life-changing, planet loving ebook.
GD Star Rating
loading...
GD Star Rating
loading...
365 Days of Fun and Chillaxation – 292 - Ebook Launching and New April Facebook Page for Green Go Getters

,
Tags: ebook