Home » Uncategorized
365 Days of Fun and Chillaxation – 332 – Earthhour, Neighbours Day and an Urban Permaculture Paradise
Submitted by Charlotte on March 26, 2011 – 11:18 pm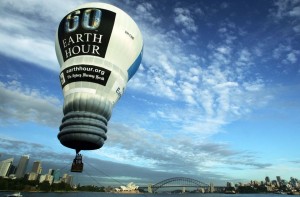 Earth hour.  I find it nearly as exciting as New Years Eve. So tonight we dutifully sat there examining each other by candle light and did indeed feel obliged to make a few earth hour resolutions. All earth related, of course.  One person resolved to use her bike and kiddie trailer more and drive less, another wanted to earn her income from helping people do good for the planet.  Ok, there were only two adults at my earth hour night, but just to maintain the mystery I'm not going to disclose who made which wish.
I did enjoy our Earth Hour. That first moment of turning off the lights and lighting the candles was so exciting.  Kahu (my son) was enthralled with the candles and the 'fire water' that the candles made.  Marshmallows were discussed, but it was resolved that toasting them over candle light wasn't the same as toasting them over a wood fire, owing to the different, icky taste.  We checked out the Earth Hour site a few times, but that wasn't a very dynamic place to dwell.  Twitter was favoring Earth Hour.  Debates were raging about Earth Hour on facebook featuring the  'futility verses every little bit counts' debate.
We had a whole lazy hour to just talk.  Nothing else intervened.  No TV.  No DVDs.  No radio.  No heat pump. No lights.  No buzz.  We slowed down.
All in all it was an excellent hour.
The red wine helped too.
Hee hee hee.
And then there was Neighbours Day.  Ahem … my Neighbours Day efforts fell through due to rain.  We were aiming for a street picnic.  But the good thing was, I met some new faces, it felt good and I'll continue to make the effort.  As knowing they neighbour is a valuable and secure feeling.
And finally I wanted to mention that today, during a fast paced stroll around the block to hunt and gather at the supermarket, I was discovered by some friends on bikes and taken home to check out their fantastic garden.  They didn't have a front lawn.  Oh no, they grew food.  Mega food.  Plot after plot of veggies spread across their 'front lawn'.  There was also 'Lake Meihana' (a plastic bath tub set into the ground) with her many gold-fish, plus one elusive frog).  It was all so neat, and productive.
Then they mentioned their pumpkin patch.  They estimated they must have gathered around 100 pumpkins from it.  I was taken to view the area – post harvest.  It demonstrated commitment on their part, as quite a significant chunk of their back lawn was in post-pumpkin patch recovery.  This takes bravery and great foresight.  So now they're set for winter.  As well as this was the well used plastic house, the fruit trees, and the grape vine.
Sigh of pleasure.  This is how most of us could be using our living spaces here in New Zealand.  We've got the room.  Who needs produce trucked in from 500 kms away when you not only eat local, but eat from your very own back yard?
Today's rating: 10/10
365 Days of Fun and Chillaxation (as I raise my gorgeous son and grow my good news website to a subscription base of 100,000 people).  The Low Down on this Blog.
Check out my NEW ebook 'Ten Ways to Have Fun and Chillax As You Live Your Green Dreams' – how to mix positive thinking with going green to achieve fantastic results (for yourself and the planet).  Now you can 'Like' the facebook page '30 Days of Fun (and Chillaxed) Green Change – April 2011′ and reach your Green Dream along side other green-dreamers, this April 2011.
GD Star Rating
a WordPress rating system
GD Star Rating
a WordPress rating system
Tags: earth hour, neighbours, Permaculture