Home » Arts
Feature Film casting begins for 'Shopping', you and your 'raw talent' are invited to audition!
Submitted by Charlotte on January 16, 2012 – 6:46 pm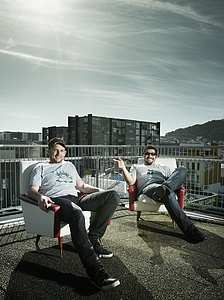 Press Release – Feature Film Casting

Mark Albiston and Louis Sutherland are two New Zealand filmmakers who have won multiple international awards at film festivals including Cannes, Berlin and Sundance.  Albiston and Sutherland have begun casting for their debut feature film 'Shopping'. They aim to get the word out to potential performers via as many channels as possible.
Check out the 20/20 Episode on Mark Albiston and Louis Sutherland

http://tvnz.co.nz/20-20-news/six-dollar-fifty-man-3584411/video?vid=3584426
Two local lads from the West Coast of the North Island they have recently been given financial backing from the NZFC for their first feature film 'Shopping' to be shot on the Kapiti Coast in March this year.
The boys have decided to take an alternative approach to casting and are keen to throw their net wider than the standard Auckland/Wellington actor circuit. They are looking for raw talent – an attribute they believe is alive and well in New Zealand, particularly in the South. Both trained and untrained actors are invited to put their names forward.
Radio NZ Interview
http://www.radionz.co.nz/national/programmes/kiwisummer/2012011
Contact:
Jennifer Martin
Casting Co-ordinate
Mobile: 0211780637
GD Star Rating
loading...
GD Star Rating
loading...
Tags: film