Home » Blog
Fuel your work as a Changemaker, join the Deep Discovery Conversations – with Rose Diamond
Submitted by Charlotte on February 13, 2012 – 4:22 pm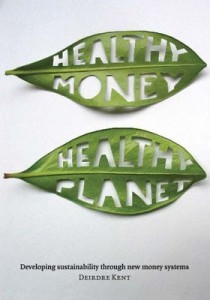 Join me to create TRUE WEALTH together.
Are you looking for information, inspiration, encouragement and good company as you do your work as a change maker?
Perhaps you know it's time to get more involved and active but you're not sure what your particular purpose is?
Or you want to be part of a conversation which explores some of the really down to earth common dilemmas we're all facing; like how to make the money go round, how to grow food self reliance, or how to be prepared for the possibility of a natural disaster?
While the world appears to be in bad shape, there are life renewing projects shooting up from the grassroots all over the world. A Whole New World is my particular contribution to this collective uprising and one of the things I love to do most is create spaces where people can share their experience and spread the seeds of transformation.
Please join me for a new teleseminar series of interviews and Deep Discovery Conversations with an inspiring group of people from around New Zealand and beyond, who are initiating changes to the foundations of our collective life, as we transition from the old world to the new. They will share the wisdom they have gathered through pioneering change initiatives and they'll help you to envision what a new culture might be and how you can contribute.
This new series, TRUE WEALTH, starts with practical life renewing ways of living together which help to build community, empower individuals and stimulate the flow of prosperity.   These include alternatives to the mainstream economy in the form of complementary money systems; Transition Towns; permaculture, ecovillages, holistic education, and a host of other initiatives, all springing from the same fertile ground of positive change.
As a Happyzine reader you're probably well aware of these kind of initiatives. Building a new culture doesn't stop at the physical structures for sustaining life; there are also essential personal, interpersonal and creative skills and practices which we all need if a new culture is to grow and prosper.
With my guests I'll be unpacking the abundant gifts and riches to be found when we consciously and actively participate together in co-creating the new. These are the gifts of having a powerful purpose and being connected with a growing movement of passionate people all over the world working at the unfolding edge of social change. Actively participating in conscious change-making can transform doubt and fear into fulfillment, peace of mind and personal and collective growth. Surely this is true wealth?
The free series starts this Friday, February 10th at 10.30am and you can participate by phone or internet. On Friday I'll be introducing the series and sharing some of my experiences of how my own purpose has grown throughout my life and is now firing on all cylinders in a global transformational learning project. On Saturday, Laurence Boomert, Co-founder of the New Economics Party, will be joining me to talk about his work for environmental, economic and community resilience. On Sunday, Deirdre Kent, author of "Healthy Money, Healthy Planet" will be sharing her insights into why the old economy doesn't work and how we can make a new one. And on Monday, Joanna Piekarski (Golden Bay) will talk about HANDs (How about new
dollar system?) Pete Russell (Waiheke Island) will share about Ooooby (Out of our own back yard) and Emma McGuirk (Dunedin) will tell us about Time Banks.
And that's just the beginning. Go here now to find out more and to sign up:
http://www.awholenewworld.net/true-wealth.html
GD Star Rating
loading...
GD Star Rating
loading...
Tags: changemaker, Rose Diamond