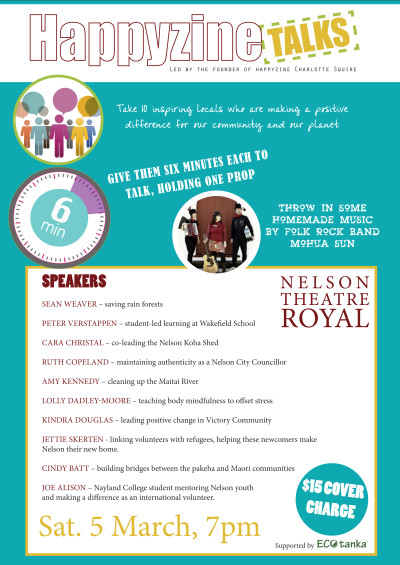 Hey optimists, it's time to emerge from behind the screen and meet each other!
Happyzine Talks are a fun evening where around ten inspiring locals, each talk for six passionate minutes about a specific project they're working on, holding one prop.  Happyzine founder Charlotte Squire and her folk rock band play music at the beginning, middle and end.
After a sell out success at our first ever Happyzine Talks at the iconic Mussel Inn, in Golden Bay (where Happyzine Founder Charlotte Squire lives).  We're planning Happyzine Talks for communities around New Zealand.
And ohhhh, it feels GOOD.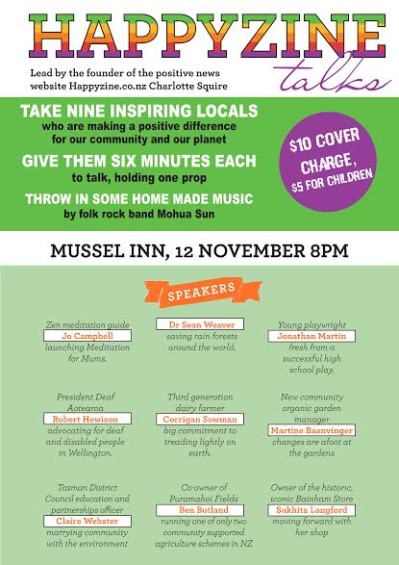 Happyzine Talks coming up in 2016:
March 5th – Nelson – Theatre Royal
May    –         Auckland – Venue to be confirmed
August –        ???
November – Christchurch – Venue to be confirmed
November – Dunedin – Venue to be confirmed
Book a Happyzine Talks event in your community!  Email: charlotte@happyzine.co.nz
GD Star Rating
loading...
GD Star Rating
loading...
Happyzine Talks!

,