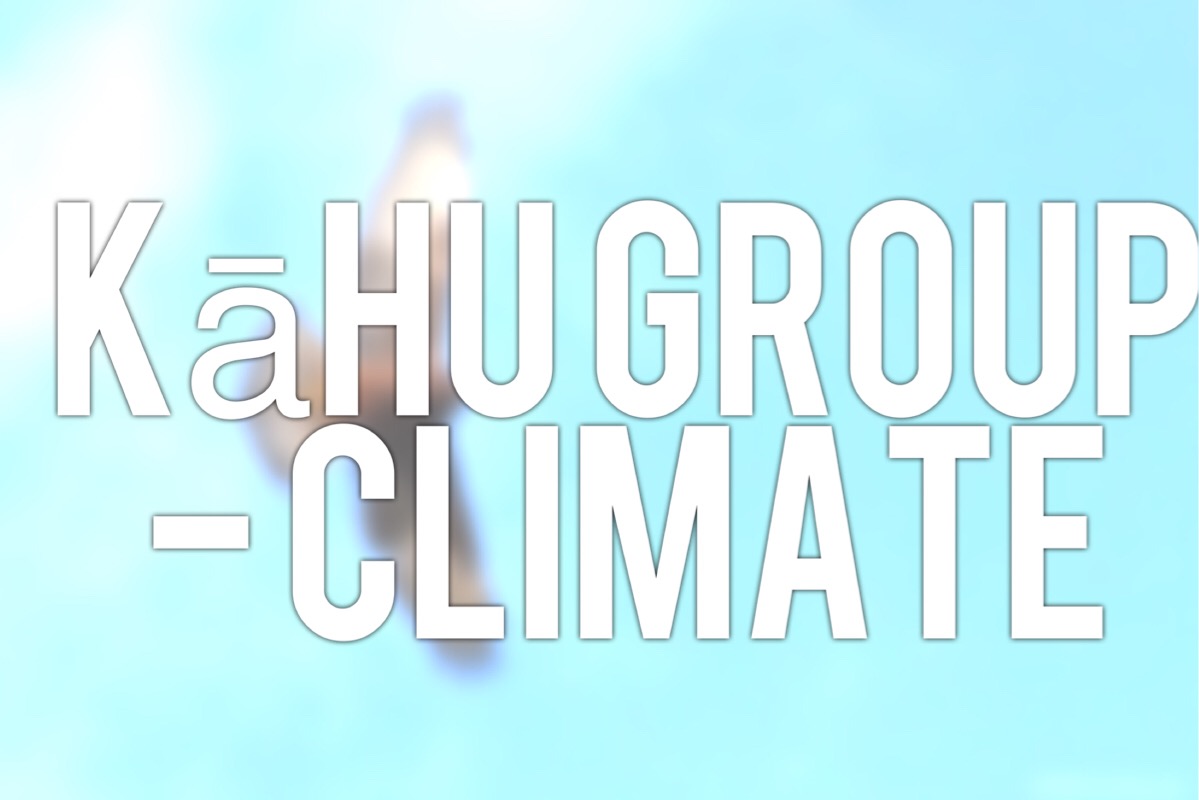 Time to fly that climate friendly dream of yours.

What if there was a way for you to engage in your dream climate friendly project and make it fly?


What if there was a process in place to support you on all levels – your spirit, heart, mind and body – as you envisioned, planned, and one step at a time, created, your green project within your home town?
Imagine the difference you could make for your community, your environment and climate; and your sense of self?
Imagine the satisfaction you would experience later on in life, knowing you allowed that amazing idea of yours to actually become a reality, changing our future for the better; and you had fun doing it?
Perhaps your idea is here for a reason, and you're alive right now, during these years, at the perfect time. Perhaps, it's time to fly.
Kāhu Pods
Kāhu Pods are a three month process, starting with a weekend group retreat in Golden Bay, where six participants work together remotely, from home locations, to realise earth focused, climate friendly dreams and turn them into effective, functioning projects. They are mentored and supported remotely by Charlotte Squire, and by people with experience in and passion for the participant's chosen field.
The process
Participants experience a process engaging mind, body, heart and spirit to clarify, work towards and reach their key goals. While they come together initially in Golden Bay, the majority of their work is set within their home communities. They are accountable to each other, and their mentors. They receive ongoing support and encouragement to move forward bravely.
They receive support to create step by step strategies, to recognise and heal any blockages to success, to set up a support crew around them, and to move forward into a new phase of life where their projects exist as vital parts of their communities.
Participants become part of a pod, a strong casement of human potential, of human seed – from which greatness emerges.
The timetable
Week One – Weekend Retreat (Friday, Saturday and Sunday nights) at the Sandcastle, Golden Bay – rest, connect, vision, plan.
Weeks Two to Three – Foundations – gathering your support crew; claiming your technology; setting up communication channels; gathering important information; solidifying your 12 week plan.
Weeks Four to Five – key players – attracting the support of crucial people; selling your vision to your community.
Weeks Six to Eleven – Implement vision – completing key tasks; moving through any blockages to success; tweaking and revising plans.
Week Twelve – Completing your project, launching publicly or privately; sharing with media; learning and tweaking; next phase begins.
Three month project is complete.
Commitment
Kāhu Pods are for people who are firmly committed to taking their climate friendly vision into a functioning reality. They are prepared to face themselves, and shift into the positive mindset required to enable them to create a successful project.
Participants meet once a week via Skype, they also talk with Charlotte weekly or fortnightly. They set up local support crews. Included in the course fee is a three night retreat at Golden Bay's Sandcastle Accommodation.
While participants come together to rest, dream and connect during the first week of their Pod work. They then work towards a SMART (specific, measurable, attainable, realistic, time bound) goal, with the goal of completing the their project within twelve weeks.


About Charlotte Squire
Charlotte Squire is a highly intuitive, positive social and environmental change maker. She is a writer, musician, and entrepreneur with a passion for green design projects. She has run New Zealand's positive news, solutions focused website Happyzine for eight years and has researched, written and published thousands of stories about positive environmental and social change. Charlotte has worked for the New Zealand Green Party, Greenpeace, Bio Gro New Zealand, and she has managed an environment centre. She has facilitated online Green Dream Launch Pad courses. Charlotte has a BA in social policy and politics from Massey University. She has trained in and practiced co-counselling, NLP, NVC, positive focus and zen meditation. Charlotte is very intuitive, with a gift for sensing the truth in people, inspiring authenticity and self belief. She lives with her family in Golden Bay.
To apply:
Email charlotte@happyzine.co.nz with a one page proposal outlining the following:
. Your dream
. A rough outline of how you see your project budding within the twelve week time frame
. Why this is the right time for you
. Two crucial close people who will stand by you as you realise your dream.

GD Star Rating
loading...
GD Star Rating
loading...