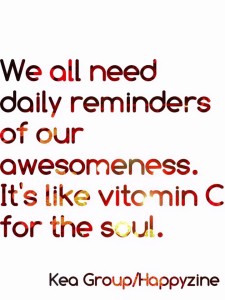 Kea Group – Work
Would you like to strengthen the relationships in your workspace? Perhaps you'd like to see fresh energy, optimism and a sense of well being flourish in your work culture?
Did you know research shows only twenty five percent of success stories at work are determined by IQ, whereas 75% of that success is predicted by optimism, social support, and ability of staff to see stress as a challenge rather than a threat?
Sign your team up to the thriving Happyzine Kea Group and support your people to thrive and in turn succeed in their work (it generally happens in that order).
Give them their five minute upload of inspiration each morning which includes: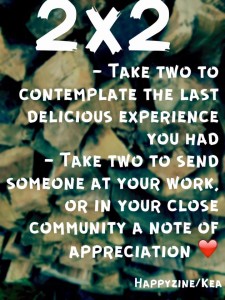 One good news story

One to two two minute happiness challenges, guided by Happyzine founder Charlotte Squire, and proven to increase happiness in the workplace and within social groups.
Because research shows happiness is 90 percent determined by the internal, rather than external circumstances.
Because when we start projects from positive (rather than neutral or negative) perspective our intelligence, creativity and energy rises. At positive we are 31% more productive, and 37% better at sales.
* Kea Work members can turn off notifications for the facebook group.
So how much does it cost?
Kea Group Work packages are tailor made to each work place.
It generally costs $20 per person per month, though discounts available for more than five people and depending upon team needs.
"The Kea Group keeps me in the zone of positively looking at life, it recharges me everyday, and knowing that there are others walking this same path is a tonic in my wonderfilled life," Francisca Griffin, Dunedin.
"The Kea Group connects me with some lovely people who are focused on creating more positiveness in the world too," Claire Webster, Takaka.
"The Happyzine Kea group makes my heart smile," Tess James, Takaka.
"It's motivating and inspiring and uplifting," Kim Wessels, Takaka
"The Kea Group allows me to feel that I can do anything if I put my mind to it by giving me a regular dose of the positive vibe whilst allowing me to both share things that matter to me with a great supportive bunch of new friends and at the same time giving me the chance to make wonderful new friendships," Kath Bryan, Fielding
Email Charlotte Squire to talk details: charlotte@happyzine.co.nz
Kea Group – supporting happy, connected, inspired work spaces.
GD Star Rating
loading...
GD Star Rating
loading...