Home » Maori
Gratitude – Maori Inspiration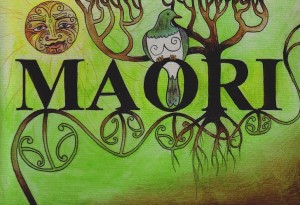 With everything that we want to achieve in life, we must first be grateful for every single thing that we have. I want you to wake up in the morning, open your eyes, look outside and no matter what the weather is say "WOAH……today is a mean maori mean day! Tell yourself I am a great person and today is going to be magic!
Gratitude is a gift that not many people use, and to be honest with you it was something that I never used before, but believe me my maori, it will open up your eyes to a whole new world. I am a very driven person, and I have so much to give back to this world and our people, yet everyday I find that most of my energy goes towards the things that I don't have and I feel I should have. Although I have achieved a lot, I still feel that at the age of 24 I should of achieved more. However NOW I focus on shifting my energy towards how happy and content I am with everything I have achieved, with all the people I have met, and the loving family that I have. Everyday is a gift, and we need to be grateful for all the opportunities and experiences that life brings.
I believe that to create the future you want, we must first be grateful for what the world has provided for us. Everyday think of ten things that you are grateful for, and if you have to, write them down. It could be I am grateful for the job I have, I am grateful for the car I drive, the house I live in, the money I have in my wallet or even the five consecutive green lights that I drove through on the way to work this morning. Experiment with it, and it's amazing how great you will feel. It doesn't matter what you are grateful for, as long as you are showing gratitude everyday. Its amazing the feeling you get when you can say to yourself "Hey wait a minute, I have a great life, I am a great person and my existence is a gift every single day"
At first this might seem silly, and when I first started trying to use gratitude it was hard, but like I've said before practice makes perfect. The best part of gratitude is the feeling that it gives you deep within. Remember the feeling you use to get when you opened your presents on Christmas morning, or the feeling you get when you have won an award or even the feeling you get when someone looks you in the eye and says thank you. These feelings make you feel GOOD and so does gratitude. Everyone goes through troubles and hard times but if your focus and energy is on the things that you do have and the life that you do live then the bad times don't seem to be that hard anymore.
If you wake up everyday and practice gratitude, I guarantee that you will feel better about yourself, you will feel better about the things and experiences that you have and you will feel good that you are living this life and you are in control. I'm not saying that the hardships will go just away, but suddenly they will not seem as important and eventually more of the things you want and more of the good feelings will start to arise. The flow on effect from this is that others around you will feel good from the energy you are sending out.
Through the many positive people I have met since starting this website, one lady in particular has helped me learn to become grateful. She has shared with me a phrase that has stood out in her mind and has helped her switch her energy from focusing on the bad things to focusing on the good by simply rearranging her words. For example, you wake up in the morning and you feel like you could sleep for another six hours but you have to get up and go to work. Suddenly work has become a mundane chore that you have to attend everyday to make a living. Not only are you tired, but you just can't be bothered going to work. Now say this phrase out loud, "I don't have to go to work, I GET TO!! Suddenly your feelings change and you start thinking about the people in the world who are less fortunate and you begin to feel grateful for having a job. Try and use this phrase for every aspect of your life that seems to be chore.
I am grateful for this website. I am grateful for the all the comments people have left and the ton of emails I have received from people not only in New Zealand and Australia, but from all over the world. Thank you! I am grateful that the things I write have somehow triggered motivation within yourself to make a positive change in your lives. I am grateful for my rewarding job. I am grateful for the house I live in and the friends I have. I am grateful for the family I have that tautoko me through all my journeys.
I send gratitude to my Dad. He has helped me get to where I am in life, and has always shown support in anything I do. Every time I speak to my Dad on the phone, it's always great to hear how big the vegetables in the garden are getting or how he's fixing his old school Holden for the fiftieth time. He has always provided me the best advice and love a father can provide, and I just want to say thank you for everything Dad and happy fathers day! P.S This is the only photo I could find of us, where we are both smiling.

Remember, to make all your wishes come true, you must first be happy and
grateful for what you have. FEEL GOOD TODAY, enjoy life!
Written by: Jason W
Mean Maori Brother!
http://www.maorinspiration.com
GD Star Rating
loading...
GD Star Rating
loading...
Tags: gratitude, motivational