Home » Uncategorized
Bee Keeping – Reclaiming the Ancient Craft
Submitted by on January 2, 2010 – 11:57 am
2 Comments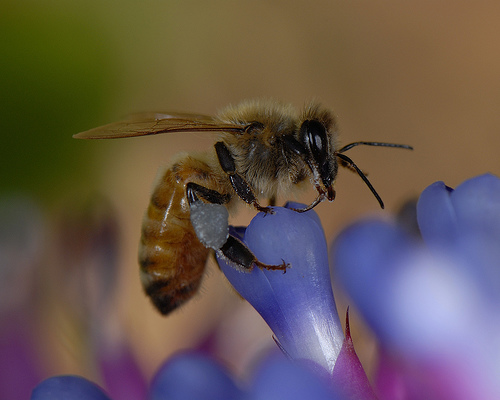 You Keep What??
This is the question I have had asked of me many times since I first put the idea of keeping bees out there. Some of the folks were finally convinced that I had flipped, the others, dear friends, have at least pretended to listen to many one-sided conversations and tried not to let their eyes glaze over …
I have since proved the un-believers wrong keeping thousands of stinging insects on my small city section without many major calamities.
I believe it is my mission to educate and convince people to learn about and think seriously about keeping bees, growing bee food in their gardens or even having a hive that a beekeeper will care for and share the honey . The honey bee or Apis mellifera is in dire straits across the world due to human greed, causing the demise of it and other pollinating insects' habitats. To survive the bee now has to be cared for by humans.
In this series of fortnightly blog entries I will endeavour to share my experiences, thrilling and otherwise, on my journey in this ancient craft. I will also write about how to keep bees in an urban or rural area – you only need a balcony …
Marcia Meehan

GD Star Rating
loading...
GD Star Rating
loading...
Bee Keeping - Reclaiming the Ancient Craft

,
Tags: honey bee, Sustainability