Home » Food
Summer Special: Wake Up With a Smoothie – Preparing for the next three days
Submitted by Charlotte on January 12, 2010 – 6:00 am
Welcome! If you're visiting Happyzine upon this special day, you've hit upon a special opportunity.  How would you like to start your next three days with a health boosting smoothie?  Oh yes, this is Day One of Charlotte's four day Wake Up With A Smoothie experience.  I'll take you on a journey of extreme flavour, risk, intrigue, intoxicating new textures and blender adventure.  By end of our week together you'll feel different – you'll tingle with vitality, your hair will feel a little softer, you mood a little lighter and your energy shall flow like a great river …
Here are the ingredients you'll need for the next few days:
Note: I recommend that everything you use is organic, but if you can't, well it's more important that you try these smoothies, so make the most of what ever you can source.
Spirulina Powder
LSA (ground up linseeds, sunflower seeds and almonds)
Pack of blueberries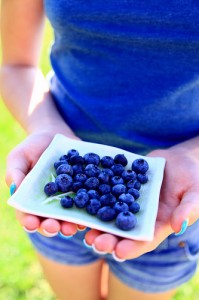 Mixed berries
2 bunches of bananas (frozen is better for summer, and makes a thicker smoothie)
Natural Fruit Juice
Milk (I'll use rice milk, you can use any milky substance)
Fresh, raw greens
Ice
Gear required: blender
Kids love these smoothies too.  As you'll see, I've tried each recipe out on my two year old son – Kahu.  He loves them!
I will post up a new adventurous smoothie recipe every morning at six, for the next three days.  We'll start out simple, navigating our curvaceous smoothie landscape together, until we finish with the grand extravaganza of smoothies – the infamous Power Smoothie.  Ahhh, you'll feel fantastic.  On day three you'll be aglow with energy, and, if you haven't tried one of these before, relief.  Enjoy your good self, and summon your courage, because these smoothies are gonna be grrrrr …………. een!
GD Star Rating
loading...
GD Star Rating
loading...
Tags: Food, motivational, smoothies