Home » Happiness
You Are the Gift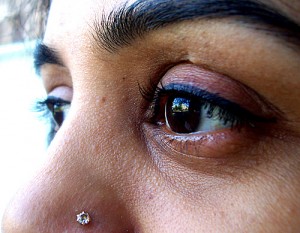 People often say to me, "I'd love to be living my passion but I don't know what my passion is." How do you know what your unique gifts are?  That's a great question.  And what I love about great questions is, as soon as you ask them the answers start to show up in the next person you meet, the book you pick up, from your dog or from the trees; the question becomes a magnet drawing to you what you need and everything and very one becomes your guide.
The first realization that comes to me when I contemplate this question is: your gifts aren't in what you do, they are in who you are. When you truly, fully, authentically be who you are, and show up and be present, you are the gift!
This can be difficult to understand because most of us are action oriented, we want to do something and we want to master an art or a craft or a skill. These are important parts of bringing our gifts into the world but the unique gift is in our being, it's who we are.  Have you noticed for example when someone has a calm, peaceful energy, they enter a room and something shifts for everyone? They don't have to say anything: their state of being is the gift. But we are all so self critical we can't believe being who we are is enough.
Everyone's talking about co-creation and collaboration these days; these are the skills we need to learn if we're going to survive, thrive and evolve as a species. And co-creation starts with each of us playing our unique part, being fully who we are.  Let me give you an example of what I mean.
I guess many Happyzine readers will have taken part in a Heart Sharing Circle, since these are a feature of the new New Zealand culture, very influenced by the 'hui' of Maori. For those of you who haven't participated, imagine a gathering of people, maybe 12, maybe 100 people seated in a circle and the purpose of the gathering is to share our stories of who we are and what has meaning for us in our lives right now. And the bigger purpose of that is that as we share our stories we connect more deeply with each other and create community.
One by one we stand to speak. We pick up the talking stick or another object which has been chosen to symbolize the power of the circle and the one who is speaking. You know it's your turn to speak when your heart starts beating and the movement of your heart propels you to your feet.
I remember the first heart sharing circle I took part in, I'd been in NZ for a month and I'd found my way to the Tauhara Centre, a spiritual education centre overlooking Lake Taupo and home of the Heart Politics movement. www.heartpolitics.org.nz I was taking part in a women's circle and at a certain point my heart started beating so loud there was no way I could ignore it and I had to stand. Yet I had no idea what I was going to say. In the Heart Sharing Circle you open your mouth and trust that the words will come; you wait in the silence until you know. The words when they come are coming from you and they're also coming through you. Everyone in the circle is silent, present and attentive, and their presence, this focused energy field, enables you to connect with your own wisdom and truth in a new way. Speaking is a process of discovery because you haven't rehearsed a speech, you're not repeating what you already know, you are being in the moment, venturing into the unknown and discovering who you are.
This is a truly awesome experience because when one person speaks from this space of truth and wisdom it sparks the next person to find their truth and wisdom and then the next and the next, and soon you realize you're in a collective weaving in which each person holds a thread and all the threads are essential to the weave.
This to me is an example of what can happen when we simply show up, be present, listen deeply to ourselves and to each other and speak our authentic truth. There's a bigger intelligence available to us all the time, I call it evolutionary intelligence, or in the words of the American novelist, John Steinbeck, the life-love-force present in everything. Finding our own gifts has a lot to do with being open to that life-love force, trusting whatever makes our hearts beat, and learning how to receive and focus that intelligence and intuitively bring it into form. Paradoxically, our gifts are expressions of our unique essence and they are also expressions of a deeper collective purpose. I'll write more about how we can discover and nurture and develop our gifts next time.
Namaste, Rose Diamond http://www.awholenewworld.net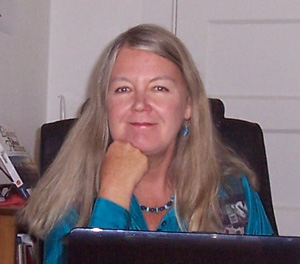 Rose Diamond lived in the Nelson/Golden Bay area of the South Island for 12 years. Her first book, Migration to the Heartland: A Soul Journey in Aotearoa, tells of her own journey to wholeness and is a love song to the spiritual beauty of New Zealand; her second book, Living your Passion: How Love-in-action is seeding a Whole New World, presents New Zealand as a potential role model for the world as a peaceful, sustainable society. Rose is a lifelong educator with a passion for whole person learning and a profound fascination with the creative process. Her own particular piece of the puzzle is mapping the inner process of transformation, recording and publishing some of the emerging community models for the new culture, helping to link initiatives locally and globally, and identifying the curriculum for the transition. Through her project, A Whole New World, she holds a vision for global unity through the awakening of consciousness and grassroots empowerment. To find out more about A Whole New World go to: www.awholenewworld.net for books: www.awholenewworld.net/books.htm or email me: rose@awholenewworld.net
GD Star Rating
loading...
GD Star Rating
loading...
You Are the Gift

,
Tags: dreams, Emotional sustainability, Happiness, optimism, personal sustainability, positive news, radical optimist