Home » Food
Elissa's Yummy Lentils
What you'll need
Green lentils
Garlic
White onions
Vegetable stock
Green onions
Tomato
Sugar snap peas
Salt and pepper to taste
What to do
Bring a pot of vegetable stock to boil (water works just as well but isn't as tasty). Once you've got a boil add the lentils, garlic and white onions to the pot. Continue to let boil for a few minutes before reducing the heat, covering the pot and allowing it all to simmer for about 15-20 minutes. Do keep an eye on your lentils though as you don't want them to go mushy. And if you're unlucky enough to have an old stove like me you don't want to burn the lentils to the bottom of your pot. Use a fork to separate and fluff the lentils. Serve them up with fresh, crisp veg so you've got a crunch to go with your softer lentily goodness.
Lentils to water ratio varies depending on what kind you buy but usually a 2:1 water to lentils works. Also you'll want to check the packaging as some lentils will need to be soaked for 8-12 hours.
Lentils can be difficult for some people to digest so if you've never had them before you may want to make them a side dish as opposed to your main. And although delicious, lentils are also very filling. I tend to love them after a big run or bike ride.
About Veganism
If you're looking for a nice something to accompany your lentils a rich, full-bodied glass of red wine would go nicely. However, the label reading for vegans doesn't end once all your foods are bought, wine, beer and spirits are all potential no-nos for vegans.
The problem is brewmasters, winemakers and distillers all need to put their beer and wines through a fining process during manufacturing to ensure the final product is clear, bright and free from haze. In wine making these additives are also useful for helping to remove extra tannins – essentially prematurely aging the wine so it's not as astringent. Some of the most common fining agents include: Gelatine – from bones and connective tissues of cows or pigs, Isinglass – obtained from fish swim bladders, Chitin – derived from the shells of crabs or lobsters, Casein – obtained from milk, Albumin – from egg whites, Bentonite – which is a type of clay and Ox blood. As the fining process doesn't leave any residual animal products in the beer or wine it doesn't need to be included in the list of ingredients. Fining is a manufacturing process, not an part of the recipe. Very tricky indeed.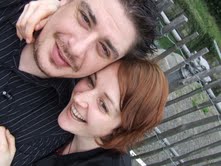 When I was living in Japan I emailed the three big breweries – Asahi, Kirin and Sapporo – to find out if their beverages were vegan friendly. Turns out they are. Emailing each and every brewery and wine maker is time consuming – and it's already been done. Sites like Enchant.me.uk or Barnivore.com have done the leg work for you.
GD Star Rating
loading...
GD Star Rating
loading...