Home » DreamtoReality: Project Planet
DreamtoReality Entry: Peter Sherman
This is the first of our DreamtoReality applications.  Check it out.  Leave your comments.  Give it a 'thumbs up' if you approve.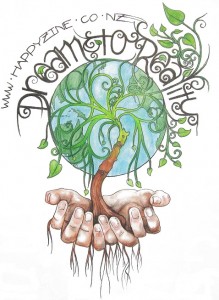 Hi, my name is Peter Sherman, I hail from Taranaki, I am 27 years old,
and I would like to submit my dream…
MY VISION:
* Sustainable and Ecological Living
* Autonomy and Community in harmony
* Nature and Technology in harmony
* Getting the best out of people
* Enjoying life
Hi, I would like to share with you my dream. It is something which I have been considering for 3 or 4 years now. I would like to form a sustainable community. I would like it to be an experimental community in terms of being able to put into practice and observe various ideas which I have been considering, with an eye towards gradually implementing it on a wider scale and increasing self-sufficiency if all goes well, and also in terms of inspiring others to start sustainable communities as well.
I think the environmental movement must begin at the grassroots level, at the very beginning of human civilization. We can establish a foundation of sustainable living and build from there. We could start with a small group of individuals, each with a small plot of land on a farm, who each day gather to assist in basic industries, and also work their own plot of land to provide food for themselves and the community. Every bit of the land on the farm would be developed and made useful.
I believe in life there must be balance. I believe we must find a harmony between autonomy and community, and between science and nature. People need their own personal space where they can be themselves and be one with the land, but they also need to interact with others and connect with civilization. I think it is important that people work in both the fields of agriculture and industry. Modern society creates a division between those in the city and those in the country, whereas I think there should be harmony.
Importance would be given to sustainable or cyclical living. All waste would be processed and recycled, in particular all human effluent. If we produce our own food, or bought from local markets, that would minimize the need to bring in unwholesome and/or packaged food from supermarkets. We would also take in local waste material which could be recycled or reused.
In the first stage we would endeavour to provide all our own food, energy (wood, small hydro) and water requirements. In the second stage we would endeavour to develop the industries. If all was going well and we were successful, we could look towards starting subsequently larger and more advanced communities in other areas, with more advanced industries and energy sources (still renewable of course). We could share the results of our research to others.
Education is important. Time would be given each day to research and learning. Individuals within the community would obtain and share knowledge and expertise, in all areas, including science, philosophy, engineering and the arts. Health is important. Time would be given each day to fitness, exercise and sport. We would study simple medicine, herbology and the like. And of course there would be plenty of socialising and fun. Within the community, we would develop the arts, drama, music and theatre. There would be little need for the television. There would be a variety of industries and services and people would get a chance to try their hand at everything, thus increasing their knowledge and expertise of many things.
The key thing of course would be to have a group of motivated individuals who can make this happen. The strength of a community depends on every person in that community contributing. Evidently there would be no place for loafers. Also because the community relies on co-operation, there would be no place for selfish people. It is important that people can learn how to co-operate for the good of the community and act responsibly. Note that whilst this model is not capitalist (communal spirit, equality, middle class lifestyle) it is not communist either (people have their own piece of land, their own personal space which is truly theirs).
However, I would rather have it that people could be as free as possible, without dictators, and have as little rules as possible (except for justice's sake), where people could be themselves, and have lots of fun. I want community exercises to be driven by love of life. I will that handicapped or the elderly or weak or unintelligent people could find a place in the community. It would be interesting to have a diverse community and observe the interactions and how different people contribute.
We would strive to be ecological. I am not interested in having some token native plants and animals, but would experiment in terms of incorporating these into the agriculture. That is the only way to truly become one with the land. It would go some way to undoing the damage wrought by the early pioneers "europeanizing" an essentially polynesian country.
We would strive to contribute to the wider community, through forming ties with local farmers and townspeople, sharing information and resources. Hopefully we would be able to influence each other for the better.
I think this is a noble enterprise since it is about changing people's whole way of life, not just affecting them partially. It changes the philosophy of a person, and when you change their philosophy, everything is changed. It is not just about helping the environment but also about helping people and helping communities. Encouraging people to get the best out of themselves. Getting people to be true to themselves. To change people ultimately is to change the environment, since a person's environment is simply the expression of their inner self. If the world is polluted it is because we are polluted.
Am I the person to lead this venture? I think so, since it is my idea and I have not copied it from anyone else. I have heard of similar ideas on the internet, but not in this form. Also, some have particular subjective leanings, whereas I would prefer to keep this as objective as possible. That said, I will need help from supportive people in order to bring this to life.
One could argue through this model that I am going against progress. Why go back to a primitive style of living when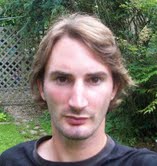 one can have the benefits of modern society? It is good to have the benefits of modern society, but not at the expense of that which is simple. The advantage of the simple lifestyle is autonomy. You can do it all yourself, and feel independent. I also like the idea of getting back to nature, to our wild and ancestral roots. As I said previously, it is about harmony. As for the need to continue technological progress, I think if this model were expanded, it could still be possible, but in this model, each community would provide its own basic necessities, but the provision of the more advanced luxuries would be divvied out between separate communities, not concentrated all into one place, thus allowing people to stay close to the land and not having to crowd into cities.
Thanks for your time. If you have any questions or comments, feel free to email me – pjsherman@fastmail.fm.
Peter.
GD Star Rating
loading...
GD Star Rating
loading...
Tags: dreams, Environment