Home » Uncategorized
Dine Out on Saving the Planet.
Submitted by Charlotte on March 3, 2010 – 1:44 pm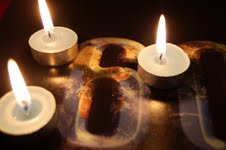 Award-winning restaurant and Wellington institution Logan Brown is throwing its support behind this year's Earth Hour, by offering eight lucky diners a free meal to celebrate the global environmental campaign.
Steve Logan, the restaurateur behind Cuisine magazine's Restaurant of the Year 2009, said: "Earth Hour is a fun way to highlight how easy it is to switch off and take steps to live more sustainably. At Logan Brown we are passionate about our food and the future of our planet. That's why we are supporting the global movement for action on climate change, by encouraging Kiwis to take part as well as turning the lights off in the restaurant for Earth Hour on 27 March. Just think what may transpire during a cozy candle-lit meal over a glass of wine?!"
The restaurant is giving away four prizes of a Bistro Meal for two, which includes a three course meal. To enter the prize draw, you simply need to email earthhour@wwf.org.nz stating in 30 words or less why or how you plan to celebrate Earth Hour at 8.30pm on Saturday 27 March. Prizes can be redeemed within six months, and each of the four meals is valued at approx $80.
Diners at Logan Brown on the evening of Earth Hour itself will also be able to experience fine dining by candlelight.
Chris Howe, WWF-New Zealand's Chief Executive, thanked the team at Logan Brown for their support: "They say there is no such thing as a free lunch. But if you are planning on participating in Earth Hour this year, then you may be lucky enough to win a meal for two at one of the country's top restaurants thanks to the generosity of Logan Brown."
Visit www.loganbrown.co.nz to check out the mouth watering Bistro Menu.
For more information, please contact:
Rosa Argent, WWF Communications Manager, tel: 04 471 4292, mob: 027 212 3103
Notes
* Competition closes at midday Sat 27 March.
* Prize winners will be contacted in the week commencing 29 March.
* Email your 30 words (or less) stating why or how you plan to celebrate Earth Hour and send to earthhour@wwf.org.nz with "Logan Brown" in the subject header.

About Earth Hour
Earth Hour is a global campaign organised by WWF to encourage businesses, communities and individuals to take the steps needed to cut their emissions on an ongoing basis. It is about simple changes that will collectively make a difference – from businesses turning off their lights when their offices are empty, to households turning off appliances rather than leaving them on standby. Earth Hour is a message of hope and action.
About WWF
WWF-New Zealand is part of the WWF International Network, the world's largest and most experienced independent conservation organisation. It has close to five million supporters and a global network active in more than 100 countries. WWF's mission is to stop the degradation of the planet's natural environment and to build a future in which humans live in harmony with nature.
www.earthhour.org.nz
GD Star Rating
loading...
GD Star Rating
loading...
Tags: earthhour, good news, Happiness, positive news, Sustainability