Home » Uncategorized
Tool to Help Kiwis Cut Power for Earth Hour and Beyond
Submitted by Charlotte on March 22, 2010 – 6:58 pm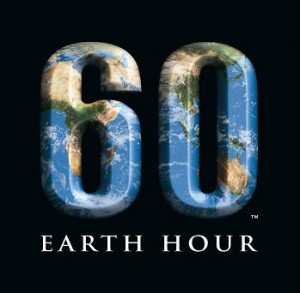 Check out our new service: Fresh Good News – Headlines of the World – Updated Daily
Global conservation organisation WWF has teamed up with Powershop to today launch a free online tool to help Kiwis reduce their electricity use.
The initiative is part of Earth Hour, the global campaign that encourages millions of people worldwide to turn off their lights for one hour at 8.30pm on Saturday 27 March in a massive call for action on climate change.
The new PowerSaver website helps people to record the amount of electricity they use and track consumption as they start to reduce power.
"The strong support for Earth Hour shows that New Zealanders care about doing something to tackle climate change," said Lee Barry, WWF-New Zealand's Earth Hour coordinator. "This great new innovation from PowerShop will help New Zealanders make every hour Earth Hour."
The power used by New Zealand households produces an estimated 2.43 million tonnes of carbon dioxide per year*, more than double the amount emitted by domestic air travel.
If every New Zealand household reduced their electricity consumption by 10 percent, it would save more than 243,000 tonnes of carbon dioxide per year.
"If every household in New Zealand cut their electricity consumption by 10 percent, the amount of carbon dioxide saved would be equivalent to half a million car journeys from Kaitaia to Invercargill. It would take an area of native forest larger than Auckland one year to absorb that much carbon dioxide," said Ms Barry.
Ari Sargent, CEO of Powershop said a 10 percent power saving is a realistic target.
"Reducing your power use by 10 percent may seem a bit daunting at first, but when you consider the average household uses 20 to 25 kWh per day, shaving a couple of kWh a day off this only means making a few small changes.
"Doing things such as putting the washing machine on a cold cycle, using the clothes drier less, taking shorter showers and being more vigilant about turning lights off, will make a noticeable difference," Mr Sargent said.
To use PowerSaver people input their daily meter reading. The application will then automatically chart their household's electricity consumption. The website includes tips on how to decrease electricity use and a forum where users can themselves provide suggestions to reduce power usage further.
PowerSaver is free to use and available online through www.earthhour.org.nz
GD Star Rating
loading...
GD Star Rating
loading...
Tags: earthhour, good news, positive news