Home » Events
Retro Idea Gets Refit to Help Save the Planet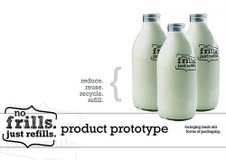 Winners of Earth Hour's eco-design competition announced
Last month creative design students from Massey University in Wellington spent three frantic days dreaming up ways to save the planet – with a new take on the humble glass milk bottle coming out on top.
The students' projects were submitted to the "Eco-Innovations" design competition set up by Earth Hour to highlight the critical thinking and creative practices that can lead us down the path to a more sustainable future.
Yesterday a panel of expert judges including photographer Anne Noble, architect Ian Athfield, and fashion designer Laurie Foon decided the winners from nearly 20 entries.
The winning entry, titled "No Frills, Just Refills" is a social and product innovation that revisits the old fashioned refillable glass milk bottle.
Karl Thiart, 4th year design student from the winning team said, "By changing the way we purchase milk at our local supermarket we could cut back the carbon emissions of plastic bottle production and transport miles. We designed a self-service milk station that brings glass bottles that are 100% reusable and recyclable back into supermarkets, and is fun to use."
"We're rea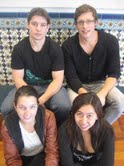 lly happy our design got through – but the reward was also in the process. Collaborating as a team was really good – illustration, industrial design, graphics, and digital media skills were all needed to pull this off."
Laurie Foon, whose company Starfish focuses on sustainable products said, "This design solution brings the ideas of sustainable purchasing to the mainstream and revisits the nostalgia of the beloved milk bottle. A perfect, efficient solution for the inefficient daily cycle we have currently – our family would use it – when can we start?"
Anne Noble, another judge and 2009 NZ Arts Foundation Laureate, said: "The Eco-innovations competition is a way to showcase the importance of innovative design thinking to the creation of a more sustainable future. We wanted to see imaginations at play, which we certainly did. All the works were of an incredibly high standard with some very well considered responses to the brief. Reaching a final decision was not easy!"
A runner up was also selected. Called "Planet Points" the team devised a product labeling and incentive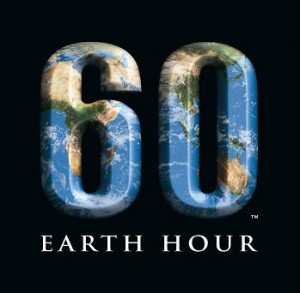 scheme for consumers to become increasingly sustainably aware. Summed up as encouraging people to "buy good stuff" by the design team, it includes labels showing how sustainable a product is, and rewards shoppers with prizes for buying the best options.
Ian Athfield, Wellington award winning architect and competition judge said: "In deciding on the winners we looked for a big new idea but also something that worked for people within the confines of our existing social and consumer systems."
WWF's Executive Director Chris Howe concluded: "Eco-innovations is a hugely exciting and important initiative because it calls on New Zealand's young creative minds to offer solutions for a more sustainable future.  We really hope some of these designs one day see the light of day and that the exposure for these young designers helps set them on a path to successful careers in as sustainable business innovators."
Both winning students teams will receive a sustainable business mentorship session with designer Lauie Foon and Vodafone Vodem mobile broadband sticks for go-anywhere laptop web access.
Visit www.wwf.org.nz/earth_hour/eco_design_competiton/ to view the winning designs and all shortlisted entries.
GD Star Rating
loading...
GD Star Rating
loading...
Retro Idea Gets Refit to Help Save the Planet

,
Tags: earthhour, good news, Happiness, optimism, positive news, Sustainability