Home » Events
New Zealand Leads the Way as Globe Prepares to Switch Off for Earth Hour
Submitted by Charlotte on March 26, 2010 – 4:12 pm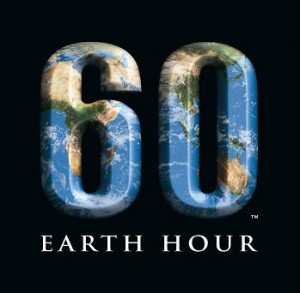 . 121 countries and territories across all seven continents to participate in global climate action
. Great Pyramids and Sphinx to lead Earth Hour's landmark action on global warming
. Football superclub, Real Madrid, joins the greatest team ever assembled to tackle climate change
. Archbishop Desmond Tutu delivers an Earth Hour appeal to the planet
Auckland, March 26, 2010: Tomorrow night at 8.30pm local time, New Zealand will be the first country in the world to take part in the global 'lights out' event, setting in motion a 24-hour wave of hope and action on climate change that will sweep the world for Earth Hour.
From the small island nations of the South Pacific to the densely populated capital cities of the Americas, hundreds of millions of people from all walks of life across 121 countries and territories will unite for Earth Hour to show a solution to the indiscriminate threat of climate change is possible through collective action.
On the eve of Earth Hour, kids across the globe are being educated by scout leaders, school teachers and community figures on the benefits of the sustainable practices Earth Hour promotes, while Archbishop Desmond Tutu, on reflection of his work advocating civil rights equality in South Africa, for which he received the Nobel Peace Prize in 1984, says Earth Hour can be a catalyst for global climate reform.
"On March 27 at 8.30pm, switch off your lights to support action against climate change," said the Archbishop.
"You can urge your employer, employees, club, church, and your community to do the same – that is the essence of mass action by ordinary people and its cumulative power can not be overstated," he said.
"It took individual and collective activism and a sense of urgency and responsibility to change our nation. Twenty years later that's what it will take to change the world," the Archbishop said.
With only one sleep to go before the world's largest ever climate action, support for Earth Hour continues to gather momentum with arguably the most recognised icon on the planet, the Great Pyramids and Sphinx in Cairo, pledging to switch off for the landmark statement on global warming. The 4500-year-old Egyptian antiquities join a list of more than 1200 landmarks that will be the centerpiece for action on climate change in the communities around the world they represent.
From the hallowed walls of Beijing's revered Forbidden City to New Zealand's own iconic structures – including the Sky Tower, Beehive and even giant Kiwi Fruit in Te Puke – lights will go out on landmarks around the planet reflecting the resolve of their respective communities to tackle dangerous climate change.
Across the extremities of the world, from Davis Station in Antarctica to Longyearben – the world's northernmost town on the Norwegian island of Spitsbergen – preparations big and small are underway for what is anticipated to be the largest civil action in history.
A school of disadvantaged kids in South Africa will participate in Earth Hour with a game of glow-in-the-dark beach football, while Spanish football superclub, Real Madrid, shows its support for climate action by switching the lights off at their home ground, Santiago Bernabeu Stadium.
With the global support of the world's most recognised corporate names, including Coca Cola, Allianz, PricewaterhouseCoopers, HSBC, IKEA, Canon, Hilton and McDonalds and hundreds of corporations who have collectively pledged to switch off the lights at tens of thousands of offices worldwide, central business districts across the planet will experience unprecedented darkness in a compelling display of what is possible through united action.
WWF-New Zealand Executive Director Chris Howe said: "Earth Hour 2010 is set to be an historic moment in the climate landscape; we call on all New Zealanders to switch off for Earth Hour, and be part of a massive global movement that shows what can be achieved when we all act together."
GD Star Rating
loading...
GD Star Rating
loading...
Tags: earthhour