Home » DreamtoReality: Project Planet
Please Help Me Name My Rooftop Gardens Venture
Hi,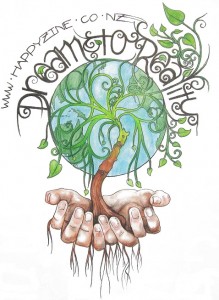 As you may know, I'm establishing a venture to create rooftop gardens on top of inner city buildings so that the people who live and work in them have some green space in which they can grow their own food and form connections with their neighbours. I've been working with the branding gurus at The Common Room (http://www.commonroom.co.nz/) to come up with a name that fits the venture. We've narrowed it down to our seven favourites, and now we're asking for some input from you to help us choose between them. If you can spare a minute (and it really will only take about a minute), please click the link below to share your opinions by filling out our survey.
http://spreadsheets.google.com/viewform?formkey=dHkwejgzeDZENFNualIxbl9hZWVsQWc6MA
We want to make a decision soon, so we'd appreciate if you could complete the survey by the end of Monday (29 March).
If you want to know more about my venture to help you answer the survey, you can read my winning proposal in the Happyzine Dream to Reality Competition here: http://happyzine.co.nz/2010/03/08/dreamtoreality-entry-emily-harris/
Thanks for your help!
Emily
GD Star Rating
loading...
GD Star Rating
loading...
Tags: dreams, Environment, good news, positive news, Sustainability