Home » DreamtoReality: Project Planet
What It's Like to Work With a Life Coach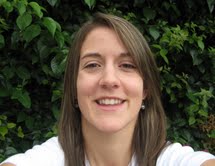 One of the great things I get for winning Happyzine's DreamtoReality competition is a life coach for the year, to keep me on track and help me work around the obstacles that I will no doubt encounter as I work towards establishing urban rooftop food gardens. Since winning DreamtoReality, I've had two sessions with my new life coach, Clem McGrath of Life Coach Associates. I can already see that he is going to be a valuable ally on my journey.
In the first session, we talked about my plans and the progress I've made so far. Clem suggested I make a mindmap of my vision, to help me identify the main things I will need to do or acquire to establish rooftop gardens. I usually plan using bullet-pointed lists, but mindmapping helped me to pull the scattered lists of notes I had together into a cohesive plan.
Clem also asked me to write down what my vision of establishing rooftop food gardens means to me and how it fits in with the bigger vision I have for my life. This is part of his holistic style of coaching, which goes beyond things like goal setting and action planning to look at who you are as a person and how you find meaning and purpose in your life. Writing about my vision helped me to express clearly and concisely what I want to achieve and why. I think this document will be invaluable if I begin to feel disheartened by the mountain of tasks ahead of me and the challenges they present.
In our second session, Clem checked in on whether I had completed the action steps I'd set down to achieve by that date. It's so valuable to have someone to hold you accountable for making progress. It's relatively easy to make an action plan with due dates assigned to each step, but it can be a lot more challenging to actually achieve things by the nominated time when you are only accountable to yourself. We spent some time discussing ideas of cool things I could do down the track to draw attention to the venture. As we talked, Clem sensed that I was a little bit frustrated that I wasn't already at the point of having the first garden set up and throwing a big launch party! He offered some very helpful advice (which resonates particularly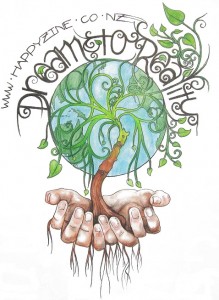 well in the context of establishing rooftop food gardens): Establishing a community project is like growing a plant. First you need to spend some time sowing the seed of your idea in other people's minds, and you need to give it some time to germinate and grow. That's the way to produce a healthy plant that can withstand rough weather and keep growing season after season.
I'm already looking forward to my next meeting with Clem.
GD Star Rating
loading...
GD Star Rating
loading...
Tags: dreams, good news, positive news, Sustainability