Home » Elder, Happiness
Auckland Medical School Comes To Bay Of Plenty To Look Into Why Some People Live Long Into Old Age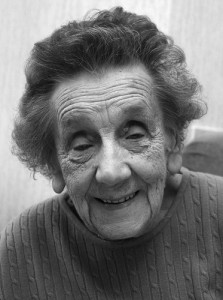 A unique new long-term health research initiative is being launched in the Bay of Plenty with the aim of finding out why some people live longer than others.
The Western Bay of Plenty Primary Health Organisation (PHO) is undertaking the longitudinal research over the next 10 years in conjunction with the University of Auckland Faculty of Medical and Health Sciences School of Population Health.
Over the next 12 months, the 'LiLACS NZ' will focus on 495 non-Maori aged 85 years and 224 Maori between the ages of 80 and 90 years. A new research centre, staffed by a team of nine researchers has been set up by the PHO on the corner of Christopher Street and 11th Avenue in Tauranga that will provide easy access for the elderly.
People who take part will be interviewed about their lives and what is important to their ongoing wellbeing.  Research nurses will complete health assessments and in some cases take blood samples for testing.
The study team will work with participants over the next 10 years to identify and record changes over time.  For participants who are immobile, the study team will visit them in their homes or rest homes.  Interviews can be conducted in English or te reo Maori.
Western Bay PHO General Manager Roger Taylor says the collaboration will be of value for the community as results will feed into future planning and managing the health of aging baby boomers.
"We are focused on learning everything we can about the health of our populations to ensure we deliver health services that will positively impact people's lives."
He says this is an ideal arrangement for all parties as the PHO can provide an understanding of the Tauranga community and links with General Practices while the School of Population Health brings proven research expertise and capability.
The involvement of general practices is critical to the success of the study and the PHO and the research team will work closely with all 27 practices and seven Hauora aligned with the PHO in Tauranga and the Western Bay of Plenty to ensure they understand the needs of the study.
Lead researcher Professor Ngaire Kerse, Professor of General Practice and Primary Health Care at the University of Auckland's School of Population Health, says the Bay of Plenty was chosen as a study area because it has the highest proportion of people over 65 in the country.
"The Bay of Plenty also has high numbers of Māori and a range of community sizes.  We will be involving older people in Tauranga, Whakatane, Rotorua and Opotiki which gives us a good range of community size and socio-demographic groupings to work with."
Professor Kerse says outcomes from the study will be of interest to the whole country.  She says longitudinal research follows a group of people over time – in this case 10 years.
"It is the first such longitudinal study looking at people in advanced old age."
Professor Kerse says working in partnership with the PHO is ideal as older people tend to look to their GP for health care and health advice.
She says they are interested in how things are for them now and how they have lived so successfully. "These older people make significant contributions to their whanau, families, communities and society and a large part of the study is celebrating their achievements."
"These are people who have lived longer than statistically expected and therefore by definition they are already successful survivors.  We would like to know why."
The research is funded by the Health Research Council of New Zealand and Nga Pae o te Maramatanga (New Zealand's Māori Centre of Research Excellence).
The Western Bay Of Plenty PHO team consists of four part time research interviewers, two part-time research nurses, two part time co-ordinators and one full-time project administrator.  The team comprises a PhD graduate, two PhD candidates and six with masters degrees.
The composition of the team is exciting for Tauranga and the Western Bay of Plenty because the region is now able to establish its own credible research capacity and capability.  This is also an opportunity for the region to develop joint ventures with other research institutions around the country.
Want more inspiration? Check out Positive News Headlines from Around the World (Our Fresh Good News, Updated Daily).
GD Star Rating
loading...
GD Star Rating
loading...
Tags: good news, Happiness, personal sustainability, positive news