Home » DreamtoReality: Project Planet, Headline
Laying the Foundations for Achieving My Goal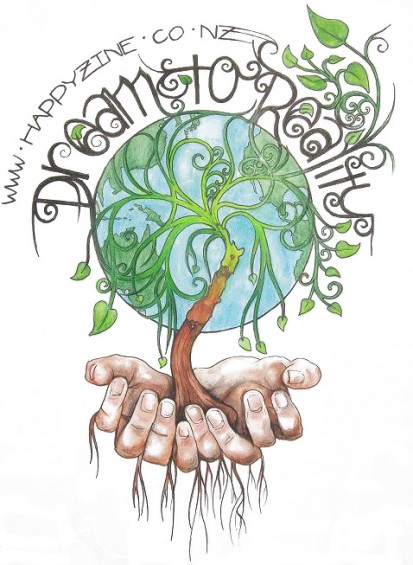 I won Happyzine's inaugural DreamtoReality competition with my dream of turning Auckland's rooftops green. Since then, establishing rooftop food gardens on central Auckland buildings has moved from being my dream to being a goal that I'm on the path to achieving. With a goal this big it can be difficult to figure out where to start. There are so many things to do and you don't quite know how you'll get from where you are now to where you want to be. To avoid getting overwhelmed and stalling on your path, I think it's crucial to lay a good foundation by planning, researching and networking when you set out to achieve a big goal.
Planning and Researching
As I mentioned in my last post, one of the first tasks my new coach, Clem McGrath, set for me was to brainstorm all the things I would need to do or acquire to achieve my goal, and translate that into an action plan with due dates assigned to tasks. That required a lot of research, and my research and planning is ongoing. My project plan is like a giant and ever-growing brain explosion. Every now and then the length of my to-do list feels a bit overwhelming, but I find that concentrating on the current task and forgetting about the fifty other tasks on the list for a while is a good way to overcome the feeling of overwhelm.
My main priority at the moment is to secure a rooftop to start a prototype garden on. I'm exploring several possibilities, but don't have anything tied down yet. If you know of any potentially suitable rooftops, please get in touch: harris.emily@yahoo.com.
Networking
That tired old cliché, "It's not what you know, it's who you know" is so true. What I've realised since I began pursuing my goal of establishing rooftop gardens in Auckland is that everybody is a valuable resource. Every person I talk to about my goal offers me ideas, helpful contacts or moral support. Even opinions can be incredibly helpful. I ran a survey asking for people's opinions on a number of potential names for my rooftop garden project. 'Urban Pantry' turned out to be the favourite (and also my favourite), so Urban Pantry it will be. Thanks to everyone who participated in the survey!
So, when you're working towards a big goal, yes it's important to make contact with high profile, knowledgeable and experienced people,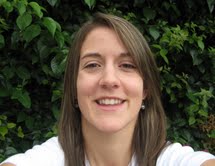 but don't overlook the possibility that any person you talk to may have very helpful resources to offer.
Excitement on the Horizon
Where has all that planning, researching and networking taken me? There are some exciting things coming up for my rooftop gardens venture:
I've enrolled myself in the Master Gardener course run by CCS Disability Action. By the end of winter I'll be a gardening guru!
I'm featuring in an upcoming campaign for a big New Zealand brand. I've got to keep quiet on the details for now, but keep an eye on your TVs later this month!
Development has begun on a website for the venture!
As always I welcome your feedback and suggestions on my rooftop food gardens project. You can either comment below or send me an email on the address set out above.
GD Star Rating
loading...
GD Star Rating
loading...
Tags: dreams, Emotional sustainability, positive news, Sustainability