Home » Events
Body Casting Workshop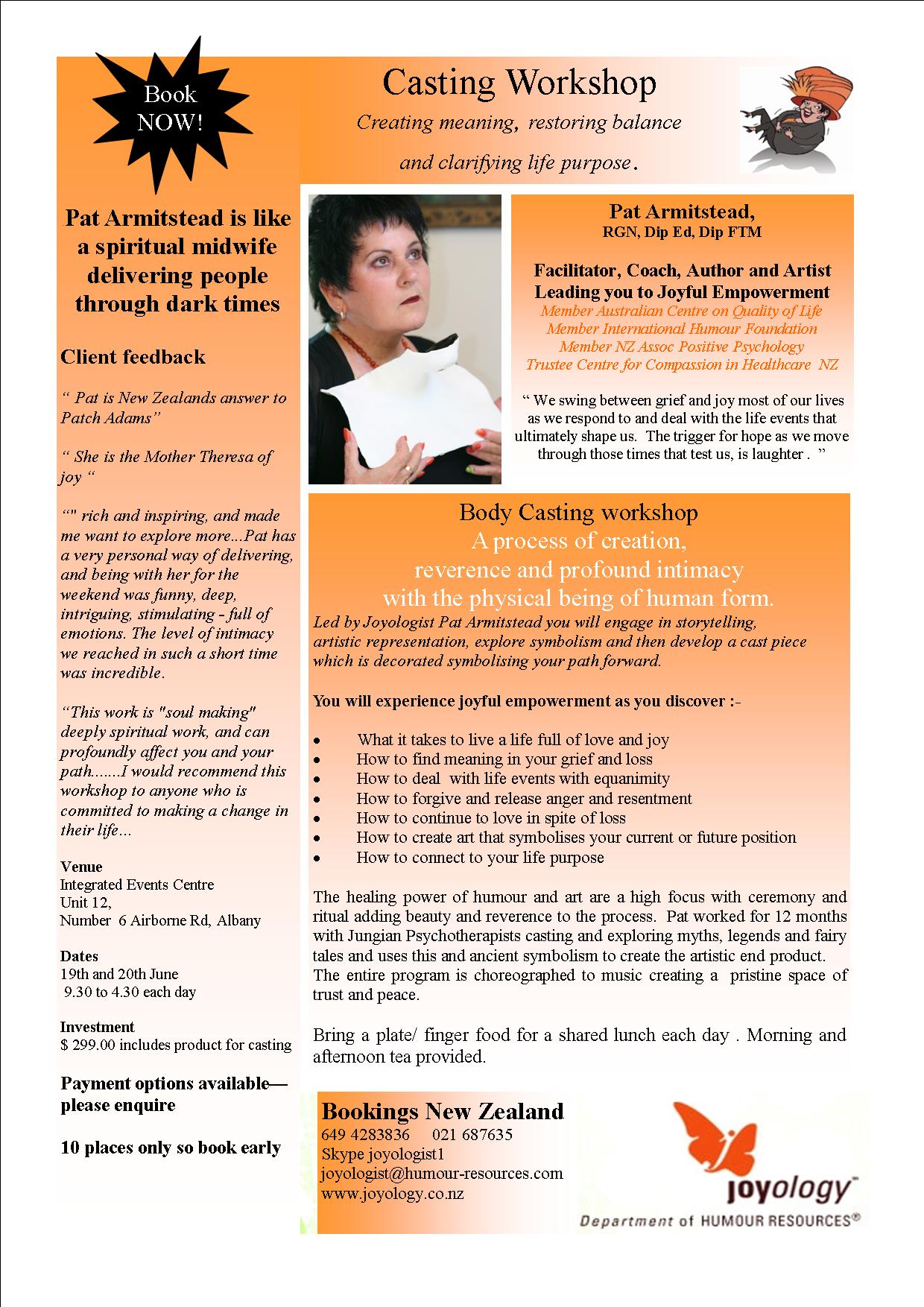 A process of creation, reverence and profound intimacy with the physical being of human form.
Led by Joyologist Pat Armitstead you will engage in storytelling, artistic representation, explore symbolism and then develop a cast piece
which is decorated symbolising your path forward.
You will experience joyful empowerment as you discover :-
What it takes to live a life full of love and joy
How to find meaning in your grief and loss
How to deal  with life events with equanimity
How to forgive and release anger and resentment
How to continue to love in spite of loss
How to create art that symbolises your current or future position
How to connect to your life purpose
The healing power of humour and art are a high focus with ceremony and ritual adding beauty and reverence to the process.  Pat worked for 12 months with Jungian Psychotherapists casting and exploring myths, legends and fairy tales and  uses this and ancient symbolism to create the artistic end product.
Venue – Integrated Events Centre , Unit 12, Number  6 Airborne Rd, Albany
Dates  – 19th and 20th June –  9.30 to 4.30 each day
Investment  – $299.00 includes product for casting
Payment options available—please enquire
10 places only so book early on 09 4283836 or email: joyologist@humour-resources.com
GD Star Rating
loading...
GD Star Rating
loading...
Tags: dreams, Emotional sustainability, good news