Home » Business
Restructuring, Redundancy and Serious Fun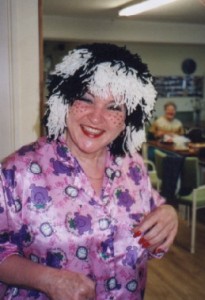 What on earth has redundancy got to do with pyjamas? And more importantly, how can the notion help your business operate? Well, let me explain.
With the advent of the industrial revolution came radical change that continues today. Businesses are restructuring, and with that, the job you had three weeks ago … is gone! Any of you who have been through that process will know of the shock and the isolation. Any of you who have had to orchestrate it will know how difficult it is for all staff members. People seem to be ill equipped and nobody knows what to say or do.
Usually.
Steve Lundin in his FISH programme (US Author of Fish! Sticks and other books) has four simple philosophies: Have fun, choose your attitude, make their day, and be in the moment. I used these principles the one and only time I went through redundancy, and managed to educate, inspire, amuse and enthuse the team I worked with while it happened. I also used the same principles to manage my own stress levels.
Within five minutes of being advised of my "impending doom", I wrote my report and had it back to management within 24 hrs, which is incidentally part of my guarantee. In an environment where it can take 7-10 days to generate responses, they were taken by surprise.
Then of course the first meeting occurred where you feed back the ideas you have that might reverse or slow your departure. Ever the humourist, to this solemn occasion I wore my "Little Miss Naughty" jammies.
Why?
Because my feedback message was serious, but couched in fun. The reason I was being made redundant had nothing to do with my performance. I had achieved 100% success outcomes. It did however, have to do with "bums on seats", and I was going because there were not enough. It is my premise that all the advertising in the world will not generate sales or bums on seats if your previous customer has not loved you.
I argued my point, "Your customer cannot feel this close to you if they do not know you. You cannot satisfy their needs if you do not know them. Intimately. And you cannot do that unless you "get into bed with them" and see how life is for them. See what counts in their world. See what problems they need to solve. When you know how many have lost children, had car accidents, are depressed, have financial worries … the list goes on … and you use what you know to help them solve some of those problems … then the referrals will come in waves. This is the essence of being good humoured. It is about being absolutely responsive. And when you, are the sales will come".
If you need evidence that "Humour Works" this is it. In order to make an impact in business you have to touch people logically and emotionally. Get into bed with your customers? The idea is laughable  …  right? Yet when we do (figuratively speaking of course) we can achieve phenomenal success.
Readers will be amused and even bemused to learn that some years back I got into bed with Goldie, a patient at the hospital (see photo) and spent the day there granting her every wish. The staff did not understand why I was in bed with Goldie and after about 90 minutes of continued requests for something for Goldie they said,"Pat it's alright for you, but we actually have work to do".
When they said no, I got out of bed and lay on the floor and chucked a wobbly as good as any self-respecting two-year-old. You know, like the ad in the supermarket where the child is just about to, but the mum does instead.
Why you ask?
Goldie was 93 and suffered terribly with arthritis. She never complained though, and because she was a "good" patient did not get much attention beyond necessity. My time in bed with Goldie revealed many stories of her past and her life and her contribution to humanity. Things changed this day with staff beginning to understand the best way they could be a contribution was not just in completing the tasks, but by being present to the residents.
GD Star Rating
loading...
GD Star Rating
loading...
Tags: Business, humour, positive thinking