Home » Happiness
Happiness is a Choice: Part 2 – The Joy of Being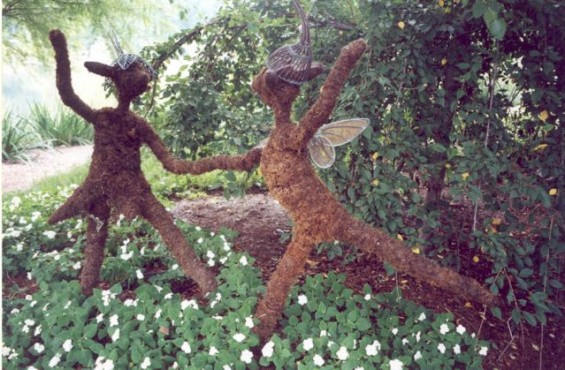 I wonder how many of you who read my last article on happiness have started your own enquiry and become more aware of what makes you feel happy and how happiness leaks away? I love this kind of personal discovery: it can be life changing.
Last time I suggested that happiness is not a gift that falls out of the sky, although sometimes it seems that way. Nor is it a basic right of being human. So what is it?

Happiness is something we can choose to cultivate as we would plant and tend a garden.
It's not so much about learning something new as it is about remembering what we already know but have forgotten. Do you find that happens with you? You have an insight one day and think, ah yes! You intend to do something every day to change a pattern, and then you forget until a little bit further along the road you think, ah yes!  What does it take to move from awareness to action? When we're changing habits it's not enough to practice a new action once, we have to repeat that action every day. How do you get motivated enough to do that?
Take time to be
My day goes a whole lot better when I take time to be. This is a non-action action! Maybe just being is what Charlotte calls, chillaxation? Taking time to do nothing is not exactly a new insight but it's one of those things it's easy to forget.
Stop right now and take a breath. In fact, take two or three long deep breaths. Follow the breath all the way in and all the way out, easily and naturally. Notice how you immediately become more present and calm. It's so, so simple …
My deck is my soul sanctuary
I wrote this sitting on the deck at the side of my house after my early morning soak in the hot tub. I'm living in a place called Williamsburg in Virginia USA and I've been here for three years.  My soul is longing to be back in Nelson and Golden Bay but sometimes, especially when we're on a spiritual path, life takes us in a direction we wouldn't have thought of.
So, in a situation which is challenging in many ways, this deck is one of my soul sanctuaries and it makes all the difference. First there's the hot tub which I enjoy every morning, whether it's snowing or gloriously sunny. I've always wanted to live somewhere with a hot tub. I'm a Fire sign with lots of fire in my chart and I find water calms me. Usually I prefer to live in sight of water, by the sea or a lake or a river. We do have a big beautiful river nearby but on a daily basis the hot tub does the trick for me. I have some of my best ideas as I lie back in the warm water listening to the birds, looking at the trees and the sky, sipping my coffee. In my house in Nelson I installed a claw foot bath outside, one of those deep long ones you can fully immerse yourself in, and I spent many happy hours out there under the stars and moon.
Inspired by nature
We've filled the deck with growing things, pots of tomatoes and herbs, and a huge tub of flowers I planted to mark the end of the 22 Days of Transformation - a symbol of what I'm transforming in my life.  The cosmos, cornflowers and daisies have shot up to three feet tall and they're ready to open into a beautiful wild dance; hours of happiness from a $2 pack of seeds and a few handfuls of earth.
Then beyond the deck are trees: a deep red wild plum, tall pines and a tulip poplar, a maple and a couple of mulberries. Squirrels acrobat through the branches and there's always something happening as I sit here with my pen poised, ready to receive inspiration. I'm happy, contented, alive, awake, enchanted by the birdsong; all my pores are fed by these living breathing growing things all around me. And I write to you knowing that when I finish this piece and send it off to Happyzine I'll connect with people I've never met, thousands of miles away, touching human to human, how cool is that?  This connection with the web of life makes my soul zing.
What makes YOUR soul zing?

What small thing can you do every day to lift your vibration? Having a life changing enquiry and introducing new life sustaining habits is much easier when you have the support of a group. I will be offering a free introductory tele-class very soon. If you would like to know when it's happening and how you can participate, please email me, rose@awholenewworld.net and let me know you're interested. And have a very happy day!
Rose Diamond www.awholenewworld.net http://magnificentbeing.net
GD Star Rating
loading...
GD Star Rating
loading...