Home » Family
Great Fathers – A Free, Special DVD Just for New Dads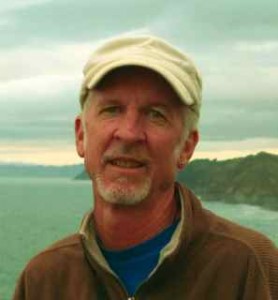 How about this story.  A guy – lets call him Dave –  is reading some material by a NZ pediatrician and a US economist, and is so stunned by the material he resolved to tell as many men as he could how important it is to give attention to very young children.  He set out to make a positive difference to the lives of New Zealand children.
I was stunned that I didn't know that what happens to and around a baby creates the emotional foundation for the rest of his life. This is very important information … information that every parent, every adult needs to know.  And yet I'd raised two girls and this was new information to me! And if I didn't know this … I figured most other men didn't know, either.
During his research it was clear that you need to get in early as it's during the first three years that the most important learning happens in a human brain. Although the place to connect with new fathers could be the parenting support services, Dave soon found that that is not place where many men hang out.
I wondered: how could you reach men? Especially at that critical, brain-development time of their child's infancy. What if I focused on reaching him around the birth of his baby, that key time when a man is emotionally open and receptive? Could we make a gift to a new dad that would help spark his relationship with his baby? I thought of music: the most direct line to the emotions. A movie of cool, respected guys telling their own experience. Images that tell a story but don't require reading skills. I was getting a picture in my mind of what would become In My Hands.
In My Hands is the CD that Dave has produced for 'expecting' and new Dads.  Its not for sale – it's a gift for men who are about to become fathers to help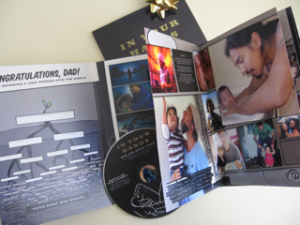 them understand their baby and what to expect when their baby comes home. Delivered with cool man music, by some very cool men.
www.greatfathers.org.nz
GD Star Rating
loading...
GD Star Rating
loading...
Tags: babies, Children, Emotional sustainability, good news