Home » Uncategorized
Get Present in Under Five Seconds!
Thats what The Joyologist says can happen when you use the art of improv to get present!!
 
When you are present you are not stressed and you are in a place of peace and acceptance of what is
Most importantly how would it be to achieve this state both at home and at work?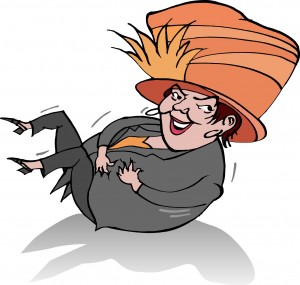 You quickly access a peaceful place and with repetition it will take you consistely to a place that up to now you may have found elusive?
Pat has studied this modality for the last 9 years with many examples of it working in her business and her life
Her peak moment of recognition in how powerful it was when she won a game show
She won $5000 when she answered 7 questions in 7 minutes
She came from fthe notion "first thought is correct"
She says, "I did not know the answers….I just went with first thought… and i told myself the worst that can happen is I am back in the corridor…and the corridor is just fine!"
 
Come along Monday evening to Integrated Events Centre,
Unit 12, 6 Airborne Road, Albany, at 7pm – $20
for 2 hours of being in the moment! Monday 28th June 2010
GD Star Rating
loading...
GD Star Rating
loading...
Tags: Emotional sustainability