Home » Uncategorized
Love the Bees – Beekeeping Thoughts Over the Winter Months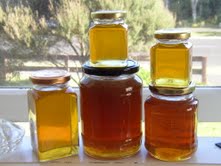 For the hobbyist beekeeper, the winter months tend to be a time to reflect, read and maybe come up with a brilliant idea or two! I am not very good on the `ideas` front, but do read alot and the latest book is a very interesting read . . . in fact, it is quite terrifying.
With a title like `Fruitless Fall` my mind instantly thought of `Silent Spring` by Rachel Carson, written in the 1960`s and now coming to fruition in many places – but I digress, this latest information written by an American, Rowan Jacobsen, pulls no punches when it comes to describing the collapse of the honey bees and the coming agricultural crisis that will surely follow. It comes from a northern hemisphere slant but unless we really take notice, it will happen here. There appears to be no idea of what is causing this huge loss of honey bees across the Americas and Europe, lots of different ideas, and plenty of money now being put into research, but, still no one knows WHY . .
A sobering thought, but one we all need to take heed of if we want our bees to stay healthy and be able to do the magnificent job of pollinating.
This is one of the main reasons I keep my bees in a TopBar hive, a natural way for the bees to live, I use as organic treatments as I can and leave them alone to do their thing! Also, planting lots of bee flowers and trees to supply them with a year round supply of nectar and pollen is a good start to helping keep honey bees healthy.
Anything we can do to help this extremely important insect to survive – keep a hive, plant a garden (even a window box), buy local honey and teach your children about bees, all these, plus telling everyone who will listen – LOVE THE BEES –
GD Star Rating
loading...
GD Star Rating
loading...