Home » Youth
Young People Lead the Way
Submitted by Charlotte on July 6, 2010 – 6:03 pm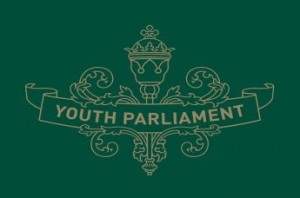 The Cancer Society of New Zealand congratulates members of the New Zealand Youth Parliament for their active and open approach to tobacco control, and commitment to New Zealand's 2020 Smokefree New Zealand.
Youth Parliament, which is co-ordinated by the Ministry of Youth Development every three years, gives young people, who are selected by members of Parliament, an opportunity to take part in debates held in Chamber and hold youth select committee meetings. The select committees conduct inquiries on issues that affect young people in New Zealand.
The Health Select Committee of this year's Youth Parliament (6 and 7 July) is going to debate smoking and address an inquiry into creating a Smokefree generation of young New Zealanders by 2020.
Today young people are definitely at the forefront of the battle against smoking and recognising this, the Cancer Society of New Zealand started working with young people back in 2006/07. The Smokefree Youth Ambassador project empowers young people to take action and raise awareness, especially in regard to tobacco displays which are a potent promotional tool for tobacco companies. The Smokefree Youth Ambassador project is still going strong and young people are aware, more than ever, of the harms of smoking.
And the best news is – the rates of smoking among young people are lower than at any other time in recent history. The New Zealand Youth 2000 and Youth 2007 studies (Adolescent Health Research Group 2003 – 2008) of over 8,000 secondary students identified that 92% were smoke-free and only 8% of students reported smoking cigarettes weekly, or more often, in 2007, compared to 16% in 2001. Fewer students had tried smoking cigarettes – down from 52% in 2001, to 32% in 2007.
Last week a group of young people presented very strongly and passionately to the Māori Affairs Select Committee inquiry into the tobacco industry in Aotearoa and the consequences of tobacco use for Māori.  They talked about the personal impact their parents and grandparents' smoking had on their whanau.  The young people said that non-smoking has become the norm in their schools and they want our politicians and communities to hear their voices and take strong action against this deadly poison.  It is certain our young people have taken this battle very seriously and with their awareness and actions a Smokefree New Zealand, in the near future, doesn't seems out of reach anymore.
For further information: Lynne St.Clair Chapman
National Communications Manager 04 4947195 or mob 027 4444 150
GD Star Rating
loading...
GD Star Rating
loading...