Home » Uncategorized
The Wondrous World of Heirloom Vegetables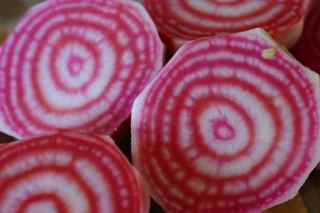 By Suzi Franks
Imagine lime green cauliflowers, white carrots and red Brussels sprouts. Or how about black tomatoes or lime green ones with dark green stripes or sweetcorn kernels that are all the colours of the rainbow??
Now wouldn't that liven up your evening meal??
This is why I grow heirloom vegetables, I have wild and wonderful colours to brighten my day and excite the bees in my kitchen garden.  Heirloom varieties not only offer exciting colours but they also TASTE how vegetables are meant to taste, I mean they have a flavour that bursts onto your tongue enlivening all of your senses.
What is an Heirloom or Heritage Seed?

There is no definitive definition of 'heirloom' some 'experts' say the variety must be 100 years old and others say 50 years. Another school says the variety must date from 1945 which is the year World War II ended and was the beginning of wide spread use of hybrid seeds for commercial growing.
Others state the variety must pre-date 1951 because this is the last year that original species were grown in home gardens and in this year widespread use of hybrids became popular with the masses.
The discussion rages on and on, but for me, an heirloom seed comes from, or as close as possible, to the original wild varieties that covered the land before vegetable gardens were popular. It is true that heirloom seeds are hundreds, sometimes thousands of years old and each variety comes with it's own exciting life story.
Heirloom seeds can actually be saved from season to season. They are often 'true' to their original ancestor species, having been lovingly planted and cultivated year by year with little or no cross-pollination from other similar varieties.

This is what makes heirloom seeds special – a tiny seed is cast into the soil, weighing no more than a spec of dust, only to emerge 100 days later as a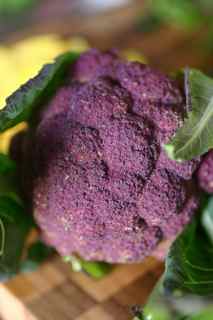 magnificent vegetable weighing more than one thousand times its original weight. Then nature comes full circle and creates seeds that weigh no more than a speck of dust, and the cycle goes on.
What is an F1 Hybrid Seed?
There is one dramatic difference between heirloom seeds and F1 hybrids – this cycle of life only pertains to heirloom seeds as hybrid seeds have been 'designed' to only manage one season of growth. The seeds they produce at the end of their growing cycle are either sterile (non-germinating seeds) or at best create plants that do not look like their parents or do not bear fruit.
F1 hybrids have been cross pollinated to make 'super species' of cultivars – either grown to produce more fruit, or produce early or longer. This modification has come at a price – inferior flavor, weaker plant lines and more susceptibility to disease.

Why is Saving Heirloom Seeds Important?
You can be self sufficient with heirloom seeds, buy a packet once and you have the seeds for life if you sow and grow and save the seeds, unlike F1 hybrids which don't set viable seed and you rely on having to buy your seeds yearly.
I am dedicated to spreading the magnificence and beauty of heirloom seeds, not only because they are superior, but for the important fact that once a variety vanishes, and it can be a simple as a single crop failure, it may never be seen again, it's like the animals on the brink of extinction, it's THAT important.
The Importance of Growing Heirlooms in New Zealand

NZ has not had any new seeds that have legally entered the country since MAF brought in strict import regulations in 1990. And although the regulations are being relaxed slightly with a small list of 'allowed' seeds there is no guarantee that imported 'allowed' seeds will not be fumigated on arrival in the country.
Even so 100's of heirloom varieties are at risk from the small gene pool here in New Zealand. The other risk factor which has stretched the susceptibility of heirloom seeds was not many people were growing heirlooms varieties as F1hybrids are commercially available and were cheaper, produced earlier and were more widely available.
I am glad to report that the word is out and heirloom varieties are slowly making a come back.  This is due to the dedication of heirloom growers, who have not only saved the genetic line of the seed but lovingly grown and sold their vegetables at the farmers markets.
I say Thank You to those dedicated, loyal gardeners who have left a legacy for all to enjoy.
About Suzi Franks
I live in beautiful New Zealand on a 2 acre piece of paradise. I have hand built my extensive Kitchen Garden using bamboo for the raised beds that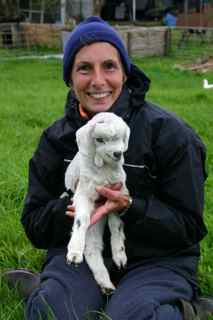 have replaced one of the paddocks. We are nearly self sufficient in all our vegetable needs, growing every conceivable type of vegetable I can find. In fact, I think I am addicted to collecting heirloom seeds:)
I grow heirloom vegetables, heritage fruit and nut trees and rare native plants, and use organic principles with permaculture thrown in for good measure!! I have researched organic gardening for the last 4 years and searched high and low for my precious heirloom vegatable seeds and heritage trees.
I would like to share my knowledge and organic research findings with everyone, because I believe now is the time to get growing your own food and re-empower yourselves against the economic climate that we live in. I can guarantee that once you taste your own produce, hybrid or heirloom, you will wonder how ever we got to the tasteless offerings in the supermarket…
I have a dream: Our 2 acre piece of paradise will have an Earthship house, be self sufficient in terms of energy and food. We will use solar and wind power for energy and everything we aim to grow will either fed us or our growing number of animals:)
I also have a web site which is a cross between the tales of our experiences and a portal in which I can share my knowledge and experience of organic gardening and growing heirloom vegetables and heritage trees.
That's me, clean green and simple:)
GD Star Rating
loading...
GD Star Rating
loading...
The Wondrous World of Heirloom Vegetables

,
Tags: dreams, Food, Gardening, heirloom seeds, honey bee, motivational, Permaculture