Home » Business
Talking Rubbish – and Waste Audits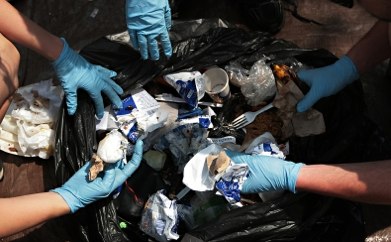 A good thing for any organisation to do from time to time is review the management of any waste that is produced in the course of the day to day operation.  In this article, my definition of "organisation" includes household as well a business or non-profit/charity.
One thing that marks our society as different to that of any other organism on the planet is the volume of waste that we produce in our daily lives.  In this context, I'm not talking about the biological functions that we all perform – rather the seemingly inescapable process of consuming "stuff", and subsequently disposing of it.
In many cases personal consumption is tied up immediately with associated rubbish – just think of how many items of food come with some sort of wrapping.  And try not to think about the amount of packaging associated with so many of our beloved consumer appliances.
Increasing numbers of people are taking the time to sort out recycling from general rubbish, at least at a personal level.  It also seems (from my general conversations) that recycling is becoming if not the norm, then at least commonplace in offices.  But what about elsewhere?  Do these personal beliefs get translated into other parts of (say) a business operation?  What about the associated costs?
In New Zealand, households pay for general rubbish and (where available) recycling collection as part of their rates.  In many parts of the country, additional charges are levied on volume – for example, in Wellington, I pay a certain amount for a official rubbish bag (rubbish will not be collected unless it is in one of these bags).  And if you take waste to a tip, you are charged on the weight being dumped.
Business operators also pay for the disposal of their rubbish, usually on a weight basis.  They are usually also charged for the collection and management of their recycling.  So, is there a financial incentive for increased vigilance for materials that can be recycled?  Perhaps not directly, although I would argue that there is an indirect financial incentive in the form of increased stakeholder satisfaction.  While this quality is difficult to measure directly, the lack of it is easy to detect when sales and staff morale volumes go down, and complaints are on the rise.
Waste that ends up in the dump contributes to an organisation's carbon footprint as well as its environmental impact.  Recycled materials do not.
A waste audit provides an opportunity to review the waste stream created by an organisation.  The process assesses the type of materials entering the stream, and measures the weight and/or volume of each type.  The contents of the waste in the "general" category is examined more thoroughly.  This can be done by obtaining a bag of rubbish, and rubber gloves for each participant, and a place (such as a suitably protected table) on which to empty the bag.  The idea is to confirm that everything in the bag is really rubbish (destined for the tip) as oppose to material that could be recycled or composted.  This can highlight poor waste management practices, or provide an opportunity to celebrate good behaviours.



For example, in a recent business audit, we were able to show that there was a high volume of paper hand-towels being thrown away (that could be recycled).  In this case, we made a recommendation to replace paper towels with an energy efficient air dryer which would save the business money over a medium term (greater than two years use).
In general terms, all organisations should be aiming to eliminate their general waste streams – the goal of zero waste, meaning that nothing ends up in a tip.  All "waste" is either recycled or composted.  And a waste audit is a great starting point towards this goal.
I welcome comments or other feedback.
About David Laing
I run Sustained Consulting, which helps businesses to behave more sustainably.  I have an MBA, and fifteen years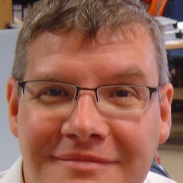 of leadership experience.  Amongst others, I've worked in a mining consultancy (!), for a software vendor, and for large technology services providers. I'm passionate about sustainability and climate change, and in 2009 decided it was time for me to take a more proactive role, and to help businesses become more sustainable. I'm involved with a range of different activities and projects.  Amongst other things I'm:
helping to develop a voluntary carbon market in New Zealand,
developing sustainability reports

developing a number of waste to energy projects

leading community projects (community garden, saving the local bowling club from property developers, reinstating civil defence)
I have a wealth of eclectic knowledge and experience, read widely and I enjoy making connections between different ideas and concepts.
Email me: davidalaing@gmail.com
GD Star Rating
loading...
GD Star Rating
loading...
Tags: Business, home, household, recycling, Sustainability, waste audit, zero waste