Home » DreamtoReality: Project Planet
Introducing Urban Pantry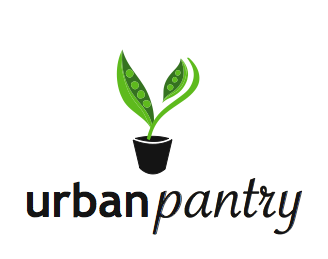 As I've mentioned many times since winning Happyzine's Dream to Reality competition, my dream of creating a network of gardens on Auckland's rooftops is not something I expect to achieve on my own. In fact, it's not something I want to achieve on my own. The goal underlying my dream is to build strong, sustainable urban communities. As I see it, the best way to build strong communities is to get as many community members involved as possible. That's why I established Urban Pantry to unite people around the common goal of creating urban edible gardens.
At the moment, Urban Pantry is an informal group of people who want to help achieve the vision of a network of communal edible gardens in urban Auckland. We're an enthusiastic and ever-expanding bunch. I'm blown away by the number of people who contact me out of the blue after reading or hearing about Urban Pantry somewhere and say they're keen to help out. We keep in touch on Facebook and via an email newsletter in between our physical meetings.
Those of you who have been following my journey since I won the Dream to Reality competition may be wondering why I'm introducing Urban Pantry now, since I've been using that name since April. Well, Urban Pantry has a flash new look, thanks to our yMedia Challenge 2010 team.
We've also got a fancy new website. It will have information about Urban Pantry's projects, urban gardening tips and project ideas. Of course I'll still be writing fortnightly about my progress here on Happyzine.
GD Star Rating
loading...
GD Star Rating
loading...
Tags: Sustainability