Home » Club Happyzine
Miessence Deodorant Review
Submitted by Hannah on August 12, 2010 – 12:00 pm

As health conscious consumers, how many of you out there use an over the counter drug that effectively changes the function of your body every day? If you aren't already using a certified organic deodorant, then unfortunately that means you. Have you become trained to blindly smear on some brand of deodorant on the delicate skin beneath your arms every single morning and leave it there, in an effort to stave off as much odour and wetness as possible? Me, too. Unfortunately most typical antiperspirant deodorants contain not only aluminium which acts to clog, close or block the pores but parabens, synthetic chemicals and other nasties. For the women out there in particular, putting these chemicals right beside the breasts may not be such a good idea.
Antiperspirants, then, are considered drugs. Aluminium has long been shown to negatively affect nerves or nerve tissues while also disturbing the activity of oestrogen in the surrounding area.  Perhaps it is time to consider an alternative to absorbing this neurotoxin into our precious bodies every day.
The good news is that there are alternatives. After years of searching for the perfect deodorant, Michel Rose von Dreger was thrilled to find an organic deodorant that actually worked.  MiEssence Deodorants, made in Australia, are made with certified organic ingredients that are actually beneficial to your body. The ingredients and the processes used are so clean, they even meet the USDA requirements for certified organic food products! Based on bi-carb soda and using antibacterial ingredients like Aloe Vera, these deodorants will not block your pores or disrupt your hormones.
You will not find synthetic or semi-natural functional ingredients (e.g. pH adjusters, colours, pearlisers,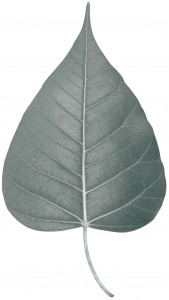 consistency modifiers, surfactants or synthetic preservatives).  You won't find synthetic processes, no animal testing or irradiation. However you WILL find a list of ingredients you can understand and almost eat, right down to the preservatives and antioxidants.
Using a cold-pressing process to extract the botanical plant essences and oils means these ingredients also retain all their vitamins, minerals and other bioactive nutrients that will literally feed your skin.
"Going into 47 degree heat in India, I wanted something non-toxic that worked. It was great to find a natural product that worked so well!"  Kerryn, Golden Bay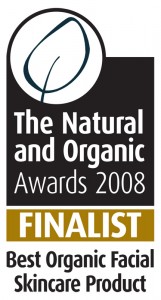 You can choose from three varieties:
Ancient Spice – a blend of fresh citrus and spices.
Tahitian Breeze – a blend of intense floral and citrus
Aroma Free- no essential oils added
For more information or to order, visit Rose's Independent Consultant website:
www.healedearth.mionegroup.com
Deodorants cost $14 + $2.50 shipping nationwide if ordered directly from her at
healedearth@gmail.com or ring 03 525 9540.
GD Star Rating
loading...
GD Star Rating
loading...
Tags: organics