Home » Blog, Business, Home
Sustainability, Government and Offshore Inspiration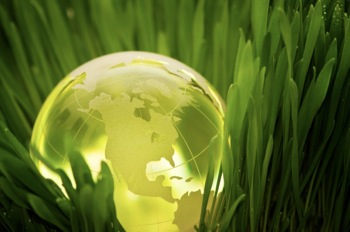 It would be easy to become dis-heartened if you work in the sustainability field in New Zealand.  Although the National party has introduced an emissions trading scheme, it is gutless, and won't in any meaningful way reduce the level of emissions that the country produces.  And when the party took office, another early action was to severely cut the funding that was directed towards sustainability programmes.  Apart from the emissions scheme, the only other real survivor was the programme to install insulation into older New Zealand homes.
The effect of the funding cuts were dramatic, leading many organisations to dramatically reduce their programmes, with consequent loss of staff – and of course, the inevitable flow-through to levels of funding that could be found elsewhere.  These were either cut too, or else the number of applicants for the funding made it difficult to progress otherwise worthwhile initiatives.
Before the change of government, businesses (in New Zealand) had started to take sustainability seriously.  While many were still doing it as a compliance cost, others were taking the initial steps that would lead to immense business value in the medium term.  This would be created from increasing reputation and brand "trustworthiness", from reductions in operating cost, and from the innovations that inevitably develop under constrained conditions.  Today, it seems as if much of this momentum is starting to slip away.
However, it's not all bad news.  There are still good numbers of business leaders that are taking the initiative, despite the change in government stance.  There are other cool initiatives underway in many parts of the country too.  It just seems to me that New Zealand is missing a golden opportunity to capitalise on things that we can already do well (such as innovate, and lead).
And when we look overseas, there are plenty of reasons for excitement, and indeed, hope.  A few recent examples that caught my eye include:
So globally there seems to be plenty of funding for sustainable initiatives in other parts of the world.  The challenge for us is how we turn things around here in New Zealand!
About David Laing
I run Sustained Consulting, which helps businesses to behave more sustainably.  I have an MBA, and fifteen years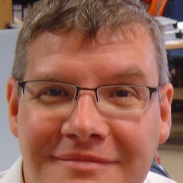 of leadership experience.  Amongst others, I've worked in a mining consultancy (!), for a software vendor, and for large technology services providers. I'm passionate about sustainability and climate change, and in 2009 decided it was time for me to take a more proactive role, and to help businesses become more sustainable. I'm involved with a range of different activities and projects.  Amongst other things I'm:
helping to develop a voluntary carbon market in New Zealand,
developing sustainability reports

developing a number of waste to energy projects

leading community projects (community garden, saving the local bowling club from property developers, reinstating civil defence)
I have a wealth of eclectic knowledge and experience, read widely and I enjoy making connections between different ideas and concepts.
Email me: davidalaing@gmail.com
GD Star Rating
loading...
GD Star Rating
loading...
Tags: Business, commentary, Community, investment, public sector, the state