Home » Environment
Ekodo: Compassionate Environmentalism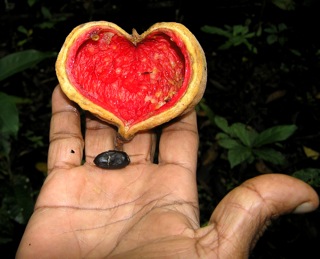 By Sean Weaver
Over the last twenty-five years of environmental practice, I have had countless opportunities to experience and reflect on how to enhance my effectiveness. I have had my fair share of failures and successes over these years, and the lessons learned have been invaluable. I have tried manipulation, bending the truth, back stabbing, anger, hatred, arrogance, self-righteousness, knowing everything, defensiveness, paranoia, rejection, and they all left me dissatisfied for several reasons, and among them was the fact that they were not as effective nor as satisfying as a more powerful force of nature: compassion.
The reason so many of us got into this whole business of environmentalism and social justice was because we felt (and feel) violated when we witness needless suffering. This compassion can then sometimes get lost beneath a set of strategies we employ to put things right. But these strategies can commonly embody the very same emotional drivers as the problems we seek to overcome – greed, hatred, ignorance.
Einstein once said that we cannot solve problems using the [heart]-mindset that created them.   I tend to agree, not just because I think it is wholesome to act compassionately, but because I have tried selfish and compassionate modalities of environmental practice, and have seen how compassionate action has delivered bigger, better and more enduring outcomes than the selfish ones.
Think for a moment of the contest between advocates for biodiversity on one hand, and the jobs of local people on the other, in a classic environmental dispute over a forest. A selfish and ignorant environmental practice might ignore the legitimate needs of local people, and put its entire effort into winning at all costs.
This is sometimes justified on the basis that "nature always loses, so now its time for nature to win for a change". Fine. But first show me the line that divides nature from people in this interconnected ecological world. Then show me why it is impossible to deliver both social justice and environmental protection in the same solution.
There is no necessity to alleviate environmental destruction by means of social injustice, any more than it is necessary to alleviate human suffering through environmental destruction.
I have tried out this approach and seen it work on numerous occasions. An example of compassionate environmental policy: In 1998 I prepared a regional economic development policy framework as my contribution to help resolve the impasse between environmentalists and local logging supporters over the protection of the West Coast indigenous forests, back in the late 1990s. People told me I was mad "It will never happen." The outcome: 130,000ha of forest protected because $120 million in regional development funding was provided by the government for the West Coast community – a community that thrived after the forests were protected.
This is quite unlike the outcome for Minginui – a small town in the central North Island that still suffers intense social hardship after the indigenous logging was stopped in Whirinaki forest in the 1980s. Think of tropical rainforests and how much we want them protected. Then think of the local people in these developing countries…
When environmental protection causes unnecessary social hardship is hardly sustainable (i.e. enduring), because it creates powerful political enemies of conservation, and rightly so.   But eco-political leadership from the heart is built of sterner stuff and can out-perform selfish modes in 84,000 ways. There are more angles on the West Coast indigenous forest story to share but this will have to wait till another time…
See Ekodo Facebook Group for details and workshops.
GD Star Rating
loading...
GD Star Rating
loading...
Tags: compassionate environmentalism, dreams, Emotional sustainability, Happiness, personal sustainability, positive news